Most of my speaking engagements are private so I like to be able to let you know when there is a briefing open to the public that you can attend. Here are all the details and I hope to see you there:
– – – – – – –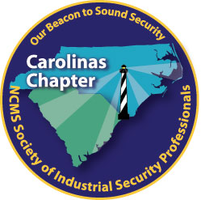 The NCMS Carolinas Chapter is having an OPSEC Seminar on Friday, 18 November 2011 in Fayetteville, NC at the Airborne & Special Operations Museum.
Keynote speaker is Ray Semko, well-known in the defense and intelligence communities as "The DICE Man". He'll use his high-energy, high-impact briefings to show us why we can't be passive, helpless observers in this world. We need to be active participants who make a difference in keeping our families and our work places safe.
Also speaking is Michelle Brody, North Carolina's DSS Counterintelligence Specialist, who will be presenting unclassified case studies and information on suspicious activities in our area.
William Hiltenbrand from the FBI will be here to speak on the Infragard Program and tell us how we can become involved. Infragard is an association of business, academic institutions, state and local law enforcement agencies, and other participants dedicated to sharing information and intelligence to prevent hostile acts against the United States.
The Fayetteville Police Department has various business programs which may be of use to your company. Michelle Lindo from the Fayetteville PD will tell us about the programs and how they can help your company become more safe and secure.
This seminar is open to NCMS members and non-members. Security Professionals should consider bringing their bosses so they can see first-hand why OPSEC is so important and how to make a difference in your security program and the company!
Although we have the capacity to seat 250 people, we are sure that tickets will go fast so make sure you register right away!  REGISTER and more information
Date: Friday, 18 November, 2011
Time: 9:00 am – 4:00 pm
Location: Airborne & Special Operations Museum, Fayetteville, NC
Cost:
NCMS Members – $20 (prepaid w/online registration); $25 (late registration/at the door – cash only)
Non-NCMS Members –  $30 prepaid w/online registration); $35 (late registration/at the door – cash only)
There will be a break for lunch (which will be on your own). You are free to tour the museum or there are many restaurants in the downtown area of which are within walking distance.