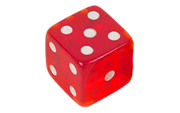 There are two upcoming open DICE briefings that you can attend, one in Ohio and the other in Florida. Here are the details:
Thursday, 23 August 2012
NCMS Wright Flyer Chapter
ATIC Facility
Dayton, Ohio
Registration is required and the event is open to U.S. citizens only. If attendee is cleared they will need to submit a visit notice through JPAS, SMO Code: 9N0765, Technical POC: Daniel Ly 937-429-8327, Purpose: NCMS Seminar. If attendee is uncleared they will need to contact Daniel Ly 937-429-8327 directly to make arrangements to have citizenship verified.
For more information, contact Karen Kitts or Julie Manheim.
———————
Thursday, 6 September 2012
2:00 pm – 4:00 pm
NCMS Emerald Coast Chapter
Fall Seminar
Ramada Inn, Okaloosa Island
Cost: $35 per person for non-NCMS members
Checks should be made out to NCMS and mailed to:
Donna Fowler, M.B.A., ISP
Facility Security Officer
Control Systems Research, Inc. (CSR)
P. O. Box 115
Valparaiso, FL 32580
850-678-7015 Ext. 250
donna.fowler@csr-fl.com
For more information: Sally Charlesworth, 850-651-2122, Ext. 201