For those of you near Rome, New York (between Syracuse and Albany), I'll be giving an open DICE presentation on Thursday, October 2, 2014 sponsored by Andro Computational Solutions, LLC.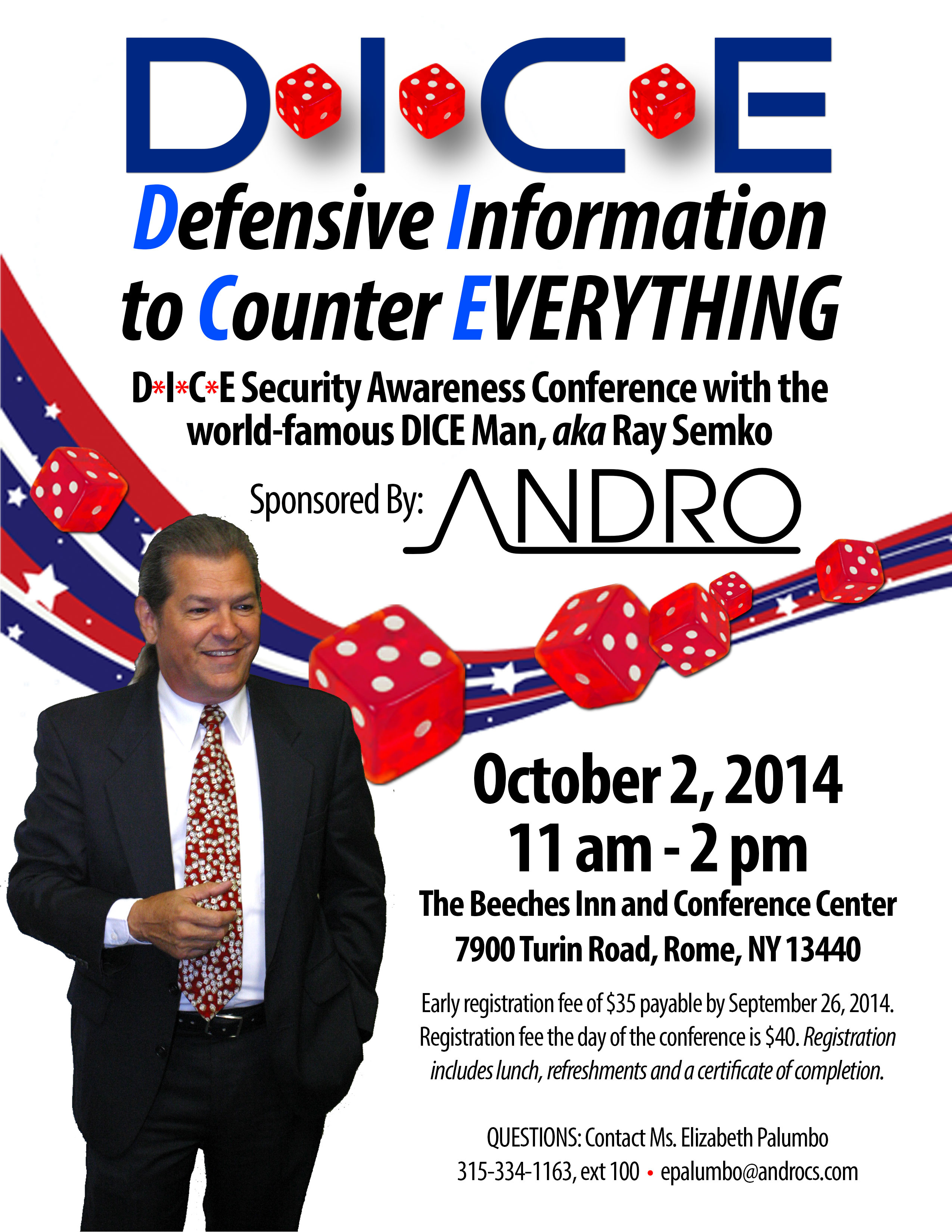 DICE Security Awareness Conference
October 2, 2014
11:00 am- 2:00 pm
The Beeches Inn and Conference Center
7900 Turin Road, Rome NY, 13440
Early registration fee of $35.00 payable by September 26, 2014. Registration fee the day of the conference is $40.00. Registration includes lunch, refreshments, and a certificate of completion.
 FOR QUESTIONS REGARDING THE CONFERENCE:
Contact Ms. Elizabeth Palumbo
(315) 334-1163 Ext. 100
Email: epalumbo@androcs.com