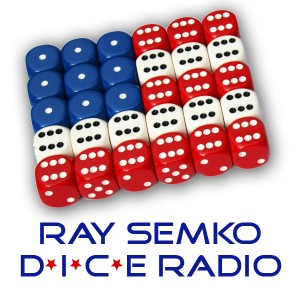 Robert Bales and the Cost of Fighting Wars With Other People's Kids
Ken Allard on the divide between American society and the soldiers sworn to defend it with their lives. . . . .
————————————
French "gunman" trapped by email, bike
(Reuters) The man without a face, dark visor down on his motorcycle helmet, strides after a child into her schoolyard, grabs her by the hair and calmly shoots her in the head. Cold-blooded killing gets no more glacial than the murder of 8-year-old Myriam Monsonego by a serial gunman who one witness described wearing a camera to film his victims and was called by his pursuers "meticulous", "calculating" and "well prepared".
And yet by the time he parked his maxi-scooter outside the Ozar Hatorah Jewish school in Toulouse on Monday, Mohamed Merah, who police besieging his apartment say confessed on Wednesday to seven killings in the name of al Qaeda, had made two basic blunders that had put detectives close on his heels.
The 24-year-old, already on the watchlist of France's DCRI homeland security agency after his return last year from trips to Afghanistan and Pakistan, took care to wipe fingerprints and DNA from cartridges found at the scene of the second of the three attacks he is alleged to have conducted in eight days.
But from the moment he used his mother's computer to lure into a trap his first victim, a French soldier who like himself was of North African heritage, Merah had handed police a vital clue that would lead them to him. They were not in time, however, to save the lives of another two soldiers, three Jewish children and rabbi.
When Merah responded to an advert Staff Sergeant Imad Ibn Ziaten had placed on the online classified site www.boncoin.fr, and arranged to meet him on Sunday, March 11, at a quiet spot in Toulouse, the unique serial number, or IP address, of a computer at his mother's home was recorded. But he was just one of 575 people interested in the motorcycle offered by the online seller "Imad", who revealed in the ad that he was a soldier.
There were few other clues to go on when Sergeant Ibn Ziaten was shot in the head, point-blank, while discussing the sale on a patch of grass near a gymnasium in Toulouse by a man who fled into the afternoon on a high-powered scooter. . . .
. . . . .The hunt for the gunman's scooter also took a decisive turn when something Mohamed Merah said and did in the days immediately after the Montauban killings finally resurfaced in the memory of a motorcycle mechanic in Toulouse.
Visiting a Yamaha dealership where his name had been on computer files as a customer for about 10 years, he asked one of the staff whether it was possible to deactivate a GPS anti-theft tracking device fitted on the big urban bike, versions of which can retail new for about $10,000. Police now say they discovered that this scooter was actually stolen in May last year.
The mechanic said he told Merah, who appeared calm and normal, that the tracker could not be removed – and that during the conversation the young man casually mentioned that he had just repainted the bike white. It had previously been black. A black scooter was, of course, being hunted after the killings of the soldiers. But there are thousands in Toulouse.
When, after the school massacre, detectives put out a description of a white scooter being ridden by a gunmen with the same modus operandi, garage owner Christian Dellacherie, suddenly put two and two together and called the police.. . . . .[read the rest]
Mohammed Merah, face of the new terrorism
(Washington Post) Mohammed Merah, French law enforcement officials said, started his career as an Islamic terrorist on March 11 by shooting a French soldier of Muslim origin in the head at close range after telling him, "You kill my brothers, so I am killing you." . . . On March 15, Merah shot two more French soldiers in the head, both of them Muslims, and grievously wounded a fourth, a black Frenchman whose family is from the Antilles. According to a self-filmed video viewed by investigators, he shouted "Allahu Akbar," or "God is great," as he fired. Four days later, using the same pistol, he calmly shot dead three Jewish schoolchildren and a rabbi in front of the Ozar Hatorah school in Toulouse, all four dual Israeli-French citizens. . . . .
Suspect in French Killings Slain as Police Raid Home
(New York Times) A 23-year-old Frenchman who claimed responsibility for killing four men and three children was shot dead on Thursday after security forces stormed the apartment where he had been holed up for more than 30 hours, French officials said. . . . . Mr. Merah, with a history of delinquency, disaffection and identification with Al Qaeda, personified what terrorism experts describe as a violent, homegrown militant who operates on his own — the profile European terrorism experts find particularly difficult to identify and combat.
His background appeared to strongly resemble those of three of the four suicide bombers who attacked the London transit system on July 7, 2005, killing themselves and 52 other people. They, too, were descended from immigrants from a former colony — Pakistan, in the British case; Algeria in Mr. Merah's — and thus belonged to large and often disaffected minorities. All appear to have nurtured jihadist passions in the back-streets of provincial cities. And, as with the July bombings and several subsequent terrorism conspiracies in Britain, investigators traced links to Al Qaeda operatives in Pakistan.
A former garage mechanic, Mr. Merah made two trips to Afghanistan and Pakistan in recent years, and said that he had been trained by Al Qaeda in South Waziristan. . . . .[read more]
The boy next-door who 'brought France to its knees'
(France24) A "polite and shy" child from Toulouse, Mohamed Merah went on to carry out the worst terrorist shootings in France for more than 15 years. FRANCE 24 takes a look at the 23-year-old who claimed to have "brought France to its knees". . . . .
. . . . Merah was nonetheless a delinquent from an early age, acquiring some 15 charges for petty crimes, including driving without a license. He was jailed in 2007 for over a year for violent assault. It was during this time, Merah's lawyer, Christian Etelin, told reporters on Wednesday, that Merah became interested in the conservative Islamic branch of Salafism.
In 2010, Merah applied to join the French army, only to change his mind at the last minute. Soon after, he travelled to Pakistan, according to investigators, but was arrested by the US army and returned to France. In 2011 he spent two months in Afghanistan, where he learnt to make bombs, Paris prosecutor François Molins said. It was during this time that some of his neighbours became concerned by his behaviour at home.
A resident of Merah's Izards estate told French media Wednesday that Merah had walked through the neighbourhood in 2010 wielding a sword and shouting "Allah Akhbar", or "God is great" in Arabic. Another neighbour told Breton daily Le Telegramme that she filed two police complaints against Merah after this occasion, when she says he threatened her family.
"It was my family he targeted that day," she told Le Telegramme. Her teenage son returned home at midnight after being "kidnapped" by Merah, she said. "He took him into his car and then to his home, playing a CD of chanting he claimed to be readings from the Koran, and then showed him horrible videos of beheadings in Afghanistan." After her son retuned home and recounted the story, Merah returned and threatened the family, hitting her daughter in the face. "The police knew how dangerous and how radical he was," she told the daily newspaper.
She went on to describe Merah's "changeable" personality. "He looks as sweet as a lamb – if you met him in the street you'd offer him a drink. He'd be out drinking a beer […] dressed in western clothing, driving a scooter. The next thing you know, he'd be running home to pray." . . . [read more]
————————————
Excerpt from DOD PERSEREC's Report Technological, Social, and Economic Trends That Are Increasing U.S. Vulnerability to Insider Espionage
B. Increasing Prevalence of Compulsive Gambling
Problems brought about by irresponsible or compulsive gambling include indebtedness, defaults on debts, disrupted interpersonal relationships, poor work performance, and participation in criminal activities to finance the continuation of gambling. As access to funds becomes limited, some compulsive gamblers resort to crimes to pay debts and to garner more money to sustain their addictions. George French, Nelson Drummond, Daniel Richardson, and James Wood are convicted spies whose motivation for espionage appears to have evolved at least partially out of desires to alleviate debts incurred as a result of compulsive gambling. For most Americans gambling is simply a form of entertainment, but for an increasing proportion of the population, gambling is becoming an uncontrollable addiction. Problem or "compulsive" gambling may become a more prominent security issue in the days ahead.
Increasing Popularity of Gambling
The popularity of gambling has increased dramatically in the last three decades. Gambling is currently the fastest-growing entertainment enterprise in the United States. Legal gambling activities in the United States now include state lotteries, pari-mutuel betting on horses, greyhounds, jai-alai, sports book-making, card games, keno, bingo, slot machines, progressive slot machines, video poker machines, video keno machines, video blackjack machines, and video roulette machines (although not all of these forms of gaming are legal in all regions). In 1998 there were an estimated 90 casinos, 39 lotteries, eight Bingo games and 53 sports books available on the Internet. In 1999 there were 250 casinos, 64 lotteries, 20 Bingo games, and 139 sports books available online. Pari-mutuel racetracks are currently the most widespread form of gambling in the United States—now legal in over 40 states. Indian casinos now operate in every region of the country.
Increasing Prevalence of Gambling Disorders
Reflecting the escalating popularity and availability of gambling, an increasing number of Americans are developing gambling disorders. The proportion of problem gamblers who are most seriously troubled, and who are most difficult to treat, is expanding rapidly. Analyses conducted by a Harvard research team show that pathological gaming—the most severe form of gambling—has increased by more than 50 percent among adults since 1977. The National Gambling Impact and Behavior Study, one of  the most extensive studies of the social and economic impacts of gambling ever conducted, shows that about 2.5 million American adults are pathological gamblers and that another 3 million American adults are classifiable as problem gamblers (have dysfunctional gambling habits that are less severe than those of pathological gamblers). An additional 15 million American adults are believed to be at risk for developing serious gambling problems. Gambling disorders are even more prevalent among younger Americans. One study estimated that 5.7 million American adolescents have a gambling problem and that 2.2 million adolescents are pathological gamblers.
Implications for Insider Espionage
Problems associated with large gambling losses often create a sense of desperation to repay funds and hide losses from one's family. Research shows that compulsive gamblers are at risk for committing workplace crimes such as fraud and embezzlement. The increasing popularity of gambling and prevalence of gambling addiction suggest that a greater number of insiders who have access to classified and proprietary information may become motivated to sell this information for personal profit.
Pathological gambling; Gambling – compulsive; Compulsive gambling; Addictive gambling (U.S. National Library of Medicine)
Symptoms
People with pathological gambling often feel ashamed and try to avoid letting others know of their problem. The American Psychiatric Association defines pathological gambling as having five or more of the following symptoms:
Committing crimes to get money to gamble
Feeling restless or irritable when trying to cut back or quit gambling
Gambling to escape problems or feelings of sadness or anxiety
Gambling larger amounts of money to try to make back previous losses
Having had many unsuccessful attempts to cut back or quit gambling
Losing a job, relationship, or educational or career opportunity due to gambling
Lying about the amount of time or money spent gambling
Needing to borrow money due to gambling losses
Needing to gamble larger amounts of money in order to feel excitement
Spending a lot of time thinking about gambling, such as remembering past experiences or ways to get more money with which to gamble
Compulsive Gambling (security awareness information)
Gambling debts may compromise one's financial stability, cause problems with family and work, and prompt some individuals to engage in illegal activities, including espionage, as a means of covering their losses. Motivation for espionage is usually complex and difficult to assess, but financial pressures from gambling debts have clearly played a significant role in the cases of at least seven Americans who have been arrested for espionage. . . . . [read more]