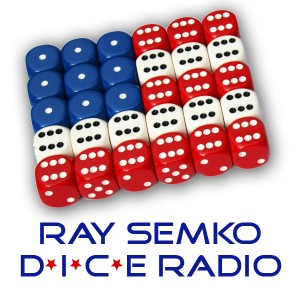 A tale of 2 employment surveys, covering households and businesses, at a glance
(AP) The economy added 120,000 jobs in March, half of February's gain of 240,000 and the fewest in five months. Yet the unemployment rate fell for the first time since January. How did the rate fall despite such a small job gain? Because the government does one survey to learn how many jobs were created and another survey to determine the unemployment rate. Those surveys can produce results that sometimes seem to conflict.
One is called the payroll survey. It asks mostly large companies and government agencies how many people they employed during the month. This survey produces the number of jobs gained or lost. In March, the payroll survey showed that companies added 121,000 jobs, and federal, state and local governments cut 1,000.
The other is the household survey. Government workers ask whether the adults in a household have a job. Those who don't are asked whether they're looking for one. If they are, they're considered unemployed. If they aren't, they're not considered in the work force and aren't counted as unemployed. The household survey produces each month's unemployment rate. . . . .
Employment growth slows as more give up job hunting
(Los Angeles Times) . . . .Yet while the jobless figure has declined by 1.8 percentage points in the last 2 1/2 years, another important measure of labor-market progress — the percentage of the working-age population that is employed — has barely budged during that period, stuck at 58.5% in March. What this suggests is that much of the unemployment drop is not because "people are finding work, it's that people are dropping out of the labor force," said Dean Baker, co-director of the Center for Economic and Policy Research in Washington. "That's not a good story," he said. . . . .
Time to Focus on the Real Unemployment Rate
(Fox Business) Forget the official 8.2% unemployment rate. Take a hard look instead at  what's known as the U6 rate, which tracks not only those out of work but those  who've essentially given up looking for work. That rate stands at about 14.6%, or nearly double the official unemployment  rate.
As economists digest the disappointing job numbers released Friday — just  120,000 jobs added in March, well below expectations — some say the U6 figure  is the data point people should be focused on.
The official figure used by the Labor Department "leaves out a lot of people  who've just given up," said Aparna Mathur, a resident scholar and economist at  the American Enterprise Institute.
The U6 number is derived from a household survey that includes people who are  actually unemployed as well as those who haven't looked for work in over  four weeks, Mathur explained.
"If you're unemployed and you haven't been looking for work in the previous  four weeks than you're not considered part of the official unemployed," she  said. The U6 rate, meanwhile, "includes all of those people who are too  discouraged to look for work." . . .
Jobs recovery suffers setback in March
Jobless Claims in U.S. Decrease to Lowest Level in Four Years
Jobs Report Tempers Hopes of Accelerating US Recovery
U.S. economy adds 120K jobs, jobless rate at 8.2 percent
March jobs report: Hiring slows, Unemployment falls
Sorting through the Republican and Democratic jobs spin
Jobs Report: Little Progess, Much Interpretation
——————————-
Barack Obama accused of bullying' US Supreme Court over controversial healthcare reforms
President Barack Obama has come under fire from senior Republicans, courts and legal scholars for "bullying" the US Supreme Court by warning it against overturning his controversial healthcare reforms. . . .
President Obama plays politics with the Supreme Court
Obama's Supreme Court comments lead some to question his strategy
——————————
Nine in Ten Americans Give Congress Negative Job Ratings
(Harris Poll) . . . Just one in ten Americans (9%) give them positive ratings for the overall job they are doing while 91% give them negative ratings. Last month 7% of U.S. adults gave Congress positive ratings while 93% gave Congress negative marks. . . . [read more]
——————————-
School Removes "God" From Lee Greenwood Song
(Fox News) Parents at a Massachusetts elementary school are furious after educators first removed the word 'God' from the popular Lee Greenwood song, "God Bless the U.S.A." and then pulled the song all together from an upcoming concert. Fox 25 in Boston is reporting that children at Stall Brook Elementary School in Bellingham were told to sing, "We love the U.S.A." instead of "God Bless the U.S.A." . . .
. . . Greenwood released a statement to Fox News condemning the school's actions. "The most important word in the whole piece of music is the word God, which is also in the title 'God Bless The USA," Greenwood said. "Maybe the school should have asked the parents their thoughts before changing the lyrics to the song. They could have even asked the writer of the song, which I of course, would have said you can't change the lyrics at all or any part of the song."
Greenwood said the phrase "God Bless the USA" has a "very important meaning for those in the military and their families, as well as new citizens coming into our country." He said it's also played at every naturalization ceremony behind the national anthem. "If the song is good enough to be played and performed in its original setting under those circumstances, it surely should be good enough for our children," Greenwood said. . . .
School returns 'God' to song of patriotism – 'Political correctness' backfires
(Washington Times) God may once again bless the USA at Stall Brook Elementary.The Bellingham, Mass., school, under fire for changing the lyrics of Lee Greenwood's "God Bless the USA" to "We Love the USA" for an upcoming fourth-grade concert, reversed course Thursday after drawing a backlash from parents and hints of legal threats from Mr. Greenwood, who penned the 1984 tune. District Superintendent Edward L. Fleury acknowledged in a statement that "political correctness" was the motivation behind a proposed change, but the school ultimately decided against booting "God" from the song. . . .
———————–
GSA Scandal
Western Regions Conference Management Deficiency Report (GSA IG)
. . . . Our findings included the following:
GSA spending on conference planning was excessive, wasteful, and in some cases impermissible. To select a venue and plan the conference, GSA employees conducted two "scouting trips," five off-site planning meetings, and a "dry run." Six of these planning events took place at the M Resort (the conference venue) itself. Travel expenses1 for conference planning totaled $100,405.37, and catering costs totaled over $30,000. GSA spent money on refreshment breaks during the planning meetings, which it had no authority to do, and the cost of catered meals at those meetings exceeded per diem limits.
GSA failed to follow contracting regulations in many of the procurements associated with the WRC and wasted taxpayer dollars. GSA actions included:
Disclosing a competitor's proposal price to a favored contractor;
Awarding a $58,000 contract to a large business in violation of small-business set-asides;
Promising the hotel an additional $41,480 in catering charges in exchange for the "concession" of the hotel honoring the government's lodging cost limit;
Providing free rooms to a contractor's employees even though the contract cost included lodging; and
Disclosing to the team-building contractor the agency's maximum budget for one day of training, then agreeing to pay the contractor that amount ($75,000).
GSA incurred excessive and impermissible costs for food at the WRC. GSA spent $146,527.05 on catered food and beverages during the WRC. That spending included $5,600 for three semi-private catered in-room parties and $44 per person daily breakfasts. GSA also paid $30,207.60 – or roughly $95 per person – for the closing reception and dinner; attendees at that dinner included 27 guests of GSA employees and seven contractor employees. GSA obtained repayment for guests' meals, but only for 23 of the guests and not for the entire cost of the meal.
GSA incurred impermissible and questionable miscellaneous expenses. These expenses included mementos for attendees, purchases of clothing for GSA employees, and tuxedo rentals.
GSA's approach to the conference indicates that minimizing expenses was not a goal. The PBS Region 9 Commissioner/Acting Regional Administrator instructed those planning the conference to make it "over the top" and to make it bigger and better than previous conferences. Several suggestions to minimize expenses were ignored. . . . .
Video shown at conference provided by GSA IG to the House Oversight Committee:
GSA manager wanted 'over the top' Vegas conference
GSA chief resigns amid reports of excessive spending
Rep. Mica: IG report is 'just the tip of the iceberg' of problems at GSA
GSA chief gone, but fallout continues in wake of lavish convention expense
GSA 'American Idle' video launches investigation into lavish spending
Issa: Obama administration knew for 11 months about lavish Vegas conference
Video shows federal employee bragging about lavish spending
Deeper investigation of GSA spending needed, lawmaker says
Video prompts more outrage over GSA
GSA regional office rewards program divvied up $200000 in gifts
GSA conference went 'over the top'
Lawmaker demands hearing following report of lavish conference footed by taxpayers
Agency Administrator Fires Deputies, Then Resigns, Amid Spending Inquiry
Lessons from the GSA conference scandal
——————————-
At Easter, Albanians recall 'dark' communist past
(Washington Times) . . . As locals welcome Easter, they say they can't help remembering the country's "dark" communist past where religion was banned and even an Easter egg could land you in jail.
"It was a depressing time," said Anastas Karaj, 60, a shepherd from the village. "Everything religious was banned, and you could only celebrate secretly at home. If you were caught, you could end up in prison or labor camp. And if government informants found pieces of painted eggshells on your compost heap, they could take you away."
In 1967, dictator Enver Hoxha proudly proclaimed "Europe's first atheist country." During his 41-year Stalinist regime, more than 1,600 churches and monasteries were destroyed. Priests were kidnapped and sometimes murdered. . . .
—————————–
The Words We Live By: Your Annotated Guide to the Constitution by Linda R. Monk
From the book: The United States Constitution is the basis for our most fundamental rights as Americans, and is a key element in nearly every major legal and political debate ever argued. But how many of us actually understand the language used by our Founding Fathers Now Linda R. Monk, an award-winning author and journalist, takes us through the Constitution, line by line, to help us comprehend this amazing document. From the Preamble, which she analyzes with inspiration from Supreme Court Justice Ruth Bader Ginsburg, Charlton Heston, and James Madison, to each and every amendment, Monk offers insight, legal expertise, surprising facts and trivia, opposing interpretations, and historical anecdotes to breathe life into this provocative and hallowed document.