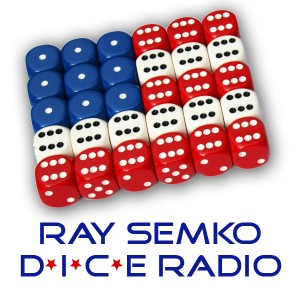 Novelty grenade prompts bomb scare near New York's 'Ground Zero'
(Reuters) A novelty hand grenade briefly prompted the evacuation of one of the buildings near "Ground Zero," the site where New York's World Trade Center towers stood until they were brought down in the September 11 attacks, police said Thursday. The evacuation of 2 World Financial Center was triggered around 11 a.m. EDT (1500 GMT) after an x-ray of a package at the building appeared to reveal an explosive device inside, New York City Police Department spokesman Paul Browne said. It was actually a novelty hand grenade on a plaque that read "complaint department, pull the pin" that had been sent to one of the tenants, Nomura Holdings, Browne said. . . .
Package containing toy grenade leads to office building evacuation near ground zero
(AP) A 1940s-style pineapple-shaped toy grenade was to blame for an evacuation Thursday at an office building near ground zero, and the employee responsible for bringing it inside was later placed on administrative leave.
The police bomb squad was called to 2 World Financial Center in lower Manhattan at midday when a security guard reported a mail-order package that seemed suspicious. Brookfield Properties, which runs the property, ordered an evacuation as a precaution. The building is near the World Trade Center site and was damaged on Sept. 11, when terror attacks killed nearly 3,000 people.
The gag-style gift was mounted on a plaque that said "Complaint department: Take a number," with a number attached to the grenade pin. It was addressed to someone at one of the financial institutions housed there and discovered by someone in the mail room.
A Nomura Securities spokesman said one of the company's employees was responsible for bringing the fake explosive into the building and that that person was being placed on administrative leave pending an internal review. . . .
—————————————–
USC shooting shook Chinese families, who remain unswayed about seeking US degrees for children
(AP) Shaken by the shooting deaths of two Chinese students near the University of Southern California, China is unlikely to slow its pace of sending its students to U.S. universities.
The deaths of USC graduate students Qu Ming and Wu Ying, both 23, this week in what police suspect was a bungled carjacking came amid a big jump in the number of Chinese pursuing higher education in the U.S.
Much of that has been made possible by China's economic growth, which has produced a richer generation of students. But they have also grown up carefully protected by their parents and possibly not as well equipped to handle the cultural challenges in a country so distinctly different from China.
China sent nearly 160,000 students to U.S. universities last year, more than four times the number 15 years ago and more than any other country, according to the U.S.-based Institute of International Education. Chinese students account for nearly 22 percent of international students, who contribute more than $21 billion to the U.S. economy through tuition and living expenses.
Chinese families hold U.S. education in high regard and are trying to give their children an edge in China's fiercely competitive job market. They are ambivalent about China's education system, which relies on rote learning and has many problems such as plagiarism, even by professors. . . . . [read more]
[DICE NOTE: In a country that regularly steals information and ideas from companies, and makes counterfeit copies of everything, they're concerned about plagiarism???]
———————————
American Universities Infected by Foreign Spies Detected by FBI
(Bloomberg) Michigan State University President Lou Anna K. Simon contacted the Central Intelligence Agency in late 2009 with an urgent question. The school's campus in Dubai needed a bailout and an unlikely savior had stepped forward: a Dubai-based company that offered to provide money and students.
Simon was tempted. She also worried that the company, which had investors from Iran and wanted to recruit students from there, might be a front for the Iranian government, she said. If so, an agreement could violate federal trade sanctions and invite enemy spies. The CIA couldn't confirm that the company wasn't an arm of Iran's government. Simon rejected the offer and shut down undergraduate programs in Dubai, at a loss of $3.7 million.
Hearkening back to Cold War anxieties, growing signs of spying on U.S. universities are alarming national security officials. As schools become more global in their locations and student populations, their culture of openness and international collaboration makes them increasingly vulnerable to theft of research conducted for the government and industry.
"We have intelligence and cases indicating that U.S. universities are indeed a target of foreign intelligence services," Frank Figliuzzi, Federal Bureau of Investigation assistant director for counterintelligence, said in a February interview in the bureau's Washington headquarters. . . .
. . . . . Attempts by countries in East Asia, including China, to obtain classified or proprietary information by "academic solicitation," such as requests to review academic papers or study with professors, jumped eightfold in 2010 from a year earlier, according to a 2011 U.S. Defense Department report. Such approaches from the Middle East doubled, it said.
"Placing academics at U.S. research institutions under the guise of legitimate research offers access to developing U.S. technologies and cutting-edge research" in such areas as information systems, lasers, aeronautics and underwater robots, the report said. . . .
. . . . . While most international students, researchers and professors come to the U.S. for legitimate reasons, universities are an "ideal place" for foreign intelligence services "to find recruits, propose and nurture ideas, learn and even steal research data, or place trainees," according to a 2011 FBI report.
In one instance described in the report, the hosts of an international conference invited a U.S. researcher to submit a paper. When she gave her talk at the conference, they requested a copy, hooked a thumb drive to her laptop and downloaded every file. In another, an Asian graduate student arranged for researchers back home to visit an American university lab and take unauthorized photos of equipment so they could reconstruct it, the report said.
A foreign scientist's military background or purpose isn't always apparent. Accustomed to hosting visiting scholars, Professor Daniel J. Scheeres didn't hesitate to grant a request several years ago by Yu Xiaohong to study with him at the University of Michigan. She expressed a "pretty general interest" in Scheeres's work on topics such as movement of celestial bodies in space, he said in a telephone interview.
She cited an affiliation with the Chinese Academy of Sciences, a civilian organization, Scheeres said. The Beijing address Yu listed in the Michigan online directory is the same as the Academy of Equipment Command & Technology, where instructors train Chinese military cadets and officers. Scheeres said he wasn't aware of that military connection, nor that Yu co-wrote a 2004 article on improving the precision of anti-satellite weapons.
Once Yu arrived, her questions made him uncomfortable, said Scheeres, who now teaches at the University of Colorado. As a result, he stopped accepting visiting scholars from China. "It was pretty clear to me that the stuff she was interested in probably had some military satellite-orbit applications," he said. . . . [read more]
Higher Education and National Security: The Targeting of Sensitive, Proprietary, and Classified Information on Campuses of Higher Education (FBI)
Targeting U.S. Technologies: A Trend Analysis of Reporting from Defense Industry – 2011 (DOD)
Study Abroad by U.S. Students Rose in 2009/10 with More Students Going to Less Traditional Destinations (State Dept)
————————————-
U.S. home market pulls in more Chinese buyers
(USA Today) China's great wall of cash is pouring into the struggling U.S. property market, from multi-million-dollar mansions on the West Coast to venerable hotels on the East Coast.
Buyers from mainland China and Hong Kong are snapping up luxury homes, often paying cash, in major U.S. cities such as New York, Los Angeles and San Francisco. They're coming by the dozens to buy foreclosed properties in downtrodden cities in Florida and Nevada. Chinese buyers are even starting to snap up pricey commercial buildings and hotels in Manhattan.
Chinese interest in U.S. real estate began climbing during the U.S. housing meltdown, when plunging property prices made the U.S. a magnet for global buyers. Today, interest is growing as a rising yuan — up more than 8% since mid-2010 — gives the Chinese greater purchasing power, and the mainland's restrictions on property purchases encourages them to look overseas. With U.S. single-family home prices a third lower since 2006, the U.S. also compares favorably with other top markets for Chinese investment, such as the United Kingdom, Australia and Canada.
"For China, the world is an emerging opportunity," says Andrew Taylor, founder of Juwai.com, a real estate site based in Hong Kong that was launched in 2011 to match Chinese buyers with U.S. real estate. "We're talking about a huge chunk of people with cash and the desire" to invest overseas.
In the U.S., the Chinese are now the second-largest foreign buyers of homes, behind Canadians, accounting for $7.4 billion of sales in the 12 months ended March 2011, up 24% from the previous 12 months, according to the National Association of Realtors. Buyers from China and Hong Kong also spent $1.71 billion on commercial property in the U.S. in 2011, more than quadruple their investment in 2008, says Real Capital Analytics. . . . . .
—————————
Veterans alarmed that Tricare increases break promise of free care
(Military Update)  Older retirees such as Air Force Master Sgt. Floyd Sears, 81, stand shoulder to shoulder with younger generations of retirees in opposing higher fees being proposed for hard-earned Tricare benefits. But Sears also agrees with many retirees of his own generation that there's something especially wrong with the Obama administration's plan to impose a first-ever enrollment fee on 900,000 retirees age 65 and older and their spouses. . . . [read more]
The Center for American Progress' War on Veterans
(FrontPage) The shameful treatment of Vietnam veterans is one of the ugliest chapters in our history and it is a chapter that the Obama Administration appears eager to revisit under the guiding inspiration of the Center for American Progress.
While spending under Obama has dramatically increased, the only part of the budget that the radical administration appears to be willing to cut is military spending. But cuts to military spending don't just involve hardware, but also target human beings. The most shameful cuts involve dramatic increases to health care costs for veterans.
Tricare provides medical benefits to active duty personnel and their families, as well as veterans. With military salaries that are below average for Federal workers, those who serve and have served their country depend on it. After ten years of war and fifteen thousand wounded men and women, Tricare is a small payment on the debt that can never be repaid. . . . [read more]