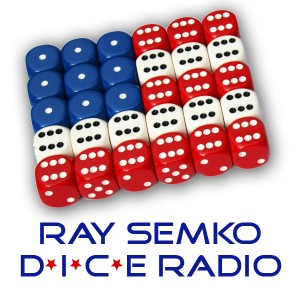 [episode not longer available]
National Classification Management Society – the Society of Industrial Security Professionals
—————–
United Technologies sent military copter tech to China
(Reuters) United Technologies Corp on Thursday admitted selling China software that helped Beijing develop its first modern military attack helicopter, one of hundreds of export control violations over nearly two decades.
At a federal court hearing in Bridgeport, Connecticut, United Technologies and its two subsidiaries, Pratt & Whitney Canada and Hamilton Sundstrand Corp, agreed to pay more than $75 million to the U.S. government to settle criminal and administrative charges related to the violations.
As part of the settlement, Pratt & Whitney Canada pleaded guilty to two federal criminal charges – violating a U.S. export control law and making false statements.
Federal prosecutors said the company knew that its export of modified software to China would allow Beijing to test and develop its new military helicopter, called the Z-10, using 10 engines that had been legally exported as commercial items.
They said the company harmed national security while trying to gain access to China's lucrative civilian helicopter market. . . .
See more information and the Dept of Justice press release on this DICE Post
—————–
Intelligence experts: Economic, technology espionage still cut-throat
(UPI) As the global economic crisis forces countries to maximize competiveness, U.S. businesses have lost at least $13 billion due to attacks on their intellectual property by foreign countries, a senior FBI official said Thursday. At a hearing hosted by the House Subcommittee on Counterterrorism and Intelligence, authorities warned that intellectual property thefts conducted by foreign countries remain high-level threats to the U.S. economy and national  security. . . .
. . . . . "Each year, foreign intelligence services and their collectors become more creative and more sophisticated in their methods to undermine American business and erode the one thing that most provides American business its leading edge — our ability to innovate," said Frank Figliuzzi, assistant director of the FBI's Counterintelligence Division.
More information on this DICE Post
—————–
Economic Espionage: How to Spot a Possible Insider Threat (FBI)
. . . . Here are some warning signs that MAY indicate that employees are spying and/or stealing secrets from their company:
They work odd hours without authorization.
Without need or authorization, they take proprietary or other information home in hard copy form and/or on thumb drives, computer disks, or e-mail.
They unnecessarily copy material, especially if it's proprietary or classified.
They disregard company policies about installing personal software or hardware, accessing restricted websites, conducting unauthorized searches, or downloading confidential material.
They take short trips to foreign countries for unexplained reasons.
They engage in suspicious personal contacts with competitors, business partners, or other unauthorized individuals.
They buy things they can't afford.
They are overwhelmed by life crises or career disappointments.
They are concerned about being investigated, leaving traps to detect searches of their home or office or looking for listening devices or cameras.
If you suspect someone in your office may be committing economic espionage, report it to your corporate security officer and to your local FBI office, or submit a tip online at https://tips.fbi.gov/.
—————–
Stockton, California files bankruptcy petition
(Reuters) Stockton, California, became the largest city to file for bankruptcy in U.S. history on Thursday, after years of fiscal mismanagement and a housing market crash left it unable to pay its workers, pensioners and bondholders. . . .
. . . . The filing of Chapter 9 bankruptcy, a rare event for the U.S. municipal issuers, was left as the only option to close a deficit of $26 million for the budget of the new fiscal year.
The budget suspends $10.2 million in debt payments and cuts employee compensation and retiree benefits by $11.2 million. About $7 million in savings would come from cutting retiree medical benefits for one year. The retiree medical benefits will be eventually eliminated.
Stockton becomes the nation's most populous to file for Chapter 9 bankruptcy. But Jefferson County, Alabama, remains the biggest in terms of debt outstanding, as it had a debt load exceeding $4 billion when it filed in 2011. Stockton has about $700 million in bond debt.
Stockton has suffered a sharp drop in revenue since the collapse of its once red-hot housing market, forcing it to cut more than $90 million in spending in recent years. . . .
Stockton bankruptcy: Southland cities try to avoid similar fate
(Los Angeles Times) . . . . Facing spiraling labor costs and debt, the Stockton City Council decided late Tuesday night to seek protection under the U.S. Bankruptcy Code and is expected to file with the court as early as Thursday. The council took additional action to reduce costs but still could not close a $26-million budget deficit. It has ordered a stop to bond payments, slashed employee health and retirement benefits and adopted a day-to-day survival budget.
"We've been battling employees, retirees — it's horrible," Vice Mayor Kathy Miller said of the vote that capped a months-long mediation process that failed to resolve issues among creditors, employees and the city. "They say we're heartless brutes. We're killers. They come in with their children and their grandmothers and their dogs. There are people in wheelchairs. The man with a brain tumor. It hurts. "But what they don't grasp is they are a relative small minority with really luxurious benefits that outstrip what the average person earns working full time. Those other people stop us in the grocery stores and the coffee shops and say thank you." . . . .
Stockton is largest US city to seek bankruptcy
Stockton bankruptcy a hard hit for city workers, retirees who will see health benefits slashed
(Washington Post) When Stockton becomes the largest U.S. city ever to file for bankruptcy, it will strike a hard blow to residents, especially city employees and retirees whose health benefits and pensions helped drive the city toward insolvency. . . .
. . . . "What's going on in Stockton is endemic to what's going on all over the state and the country," said Michael Sweet, a San Francisco bankruptcy attorney at Fox Rothschild LLP. "Local governments are hurting and strained under the current pension and compensation systems. These systems are not appropriate for the type of economy this country has evolved into." . . . .
. . . . Experts say municipalities such as Stockton must find a way to lower their contractual obligations to current and former employees as the cost of health care skyrockets and people are living longer. "When times were good, it was easier to expand benefits and pensions and not pay as much attention to the unfunded liabilities that were growing," said David Dubrow, a bankruptcy lawyer at Arent Fox LLP in New York City. "Now that times are not good and not good for prolonged periods, those costs are becoming severe." . . . .
Stockton's Rose-Colored Sunglasses
(NR) . . . . How did Stockton find itself in such fiscal disorder? While some of the factors behind its downfall are unique, others are troublingly common: Increasingly, municipalities are dreaming big but planning small.
According to Douglas Johnson of Claremont McKenna College's Rose Institute, Stockton has been "clobbered by all three" of the major factors hitting California cities: 1) a vicious housing crash, 2) overly generous compensation for city employees, and 3) a huge bump in retiree pensions (which in Stockton were renegotiated in 2000). There is a common thread among all three troubles: the blindly optimistic belief that the good times would continue indefinitely.
For Stockton, the biggest of these problems is its deal with public employees. For current employees, Stockton guarantees a wage increase of 2.5 to 7 percent every year, regardless of how the city's general fund performs. Stockton also provides a rather generous set of post-employment benefits, including lifetime free medical insurance to all retirees and spouses, which has added over $1.3 billion to the city's long-term debt.
The city's pension program is another albatross. On the recommendation of the California Public Employees Retirement System (CalPERS), the organization that manages most of California's pension funds, Stockton increased pension benefits nearly 50 percent in 2000 and all but stopped making direct payments into the fund. . . .
Why Stockton is Bankrupt, but [Your Town Here] Isn't
(Bloomberg)  The Stockton City Council yesterday approved a petition for bankruptcy, the largest of a city in U.S. history. Municipalities all over the country are in fiscal distress, but few are actually declaring bankruptcy. What went so badly wrong in Stockton, and what lessons can other cities learn? . . . .