A few updates on some espionage cases. The soldier arrested in 2011 for espionage pleaded guilty and will be sentenced on Monday. Economic espionage charges have been dropped against the Chinese researcher at the Medical College of Wisconsin. Plus, an FBI Special Agent talks about how doing a security awareness briefing at the college alerted the staff to the possibilities of espionage. No new news on the Benjamin Bishop case.
Takeaway quote on the importance of security awareness briefings:
"Proactive outreach . . . was a key factor in this case, the arrest was a direct result of building awareness of insider threats." —Teresa L. Carlson, Special Agent in Charge, Milwaukee
Contact me for a powerful, eye-opening D*I*C*E security awareness briefing that your audience will remember for a long time rather than when they walk out the door.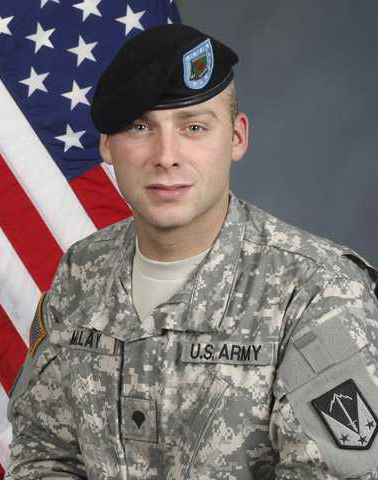 Alaska-based soldier to be sentenced in espionage case (AP)
An Alaska-based soldier convicted of attempted espionage faces up to life in prison when he goes before a U.S. Army sentencing panel Monday, the military said Thursday.
Spc. William Colton Millay pleaded guilty last month, but his plea was announced only on Thursday by officials at Joint Base Richardson-Elmendorf in Anchorage. . . .
. . . Millay, of Owensboro, Ky., was accused of transmitting national-defense information to an undercover FBI agent he believed was a foreign intelligence agent.
Millay, 24, pleaded guilty March 19 to attempted espionage, soliciting a fellow service member to get classified material, issuing a false statement and communicating national defense information. . . .
. . . . Millay was arrested in October 2011. Officials have declined to say what country Millay believed the FBI agent represented, but such details are likely to come out at the sentencing hearing, Pennell said.
Millay, a military-police officer, was being observed during the espionage investigation and no damage occurred, officials have said.
His arrest at the Anchorage base stemmed from an investigation by the Army, FBI and the Air Force Office of Special Investigations.
Army officials said Millay "had access to the information through the course of his normal duties both stateside and on a previous deployment, and believed that it could be used to the detriment of the United States or the advantage of a foreign nation." Officials have not said what time period was involved, but Millay's previous attorney, Steve Karns, of Dallas, has said the allegations cover 2011.
Millay was assigned to a combat tour in Iraq from December 2009 to July 2010, and he served in Korea, according to the Army.
Officials have said the investigation did not involve a sting operation. . . .(read all)
Former JBER soldier pleads guilty to attempted espionage (Alaska Dispatch)
Charges Preferred Against Spc. Millay (US Army)
—————
2 new indictments in cancer-data-to-China plot (AP)
The attorney for a researcher accused of stealing a possible cancer-fighting compound from the Medical College of Wisconsin entered not-guilty pleas on her client's behalf Thursday to federal charges of tampering with a private computer and lying to a federal agent.
Hua Jun Zhao, 42, sat silently during the brief federal hearing while an interpreter translated the proceedings into Mandarin for him.
Zhao had been indicted Tuesday on charges of computer tampering and lying. A criminal complaint previously charged him with economic espionage but the charge was superseded by the indictment, meaning it no longer applies unless he's indicted on that charge as well.
Assistant U.S. Attorney Stephen A. Ingraham, who's prosecuting the case, told the judge he plans to file a motion seeking to dismiss the complaint of economic espionage without prejudice. Doing so without prejudice would allow him to revisit the charge later, he said.
"The circumstances surrounding that charge are still under investigation," he told The Associated Press after the hearing. . . . (read all)
Suspended Medical College researcher indicted on computer fraud, lying charges; Original charge of economic espionage dismissed  (Milwaukee-Wisconsin Journal Sentinel)
A Medical College of Wisconsin researcher charged last week with espionage has now been indicted on two different counts.
Hua Jun Zhao was first charged by complaint with stealing a cancer research compound and research data with the intent to benefit a Chinese university, the offense of economic espionage.
But a federal grand jury in Milwaukee returned an indictment this week charging Zhao with a more generic computer fraud, and with lying to a federal agent, counts that would not require the government to show Zhao intended to benefit a foreign entity. . . . (read all)
FBI agent speaks out on Medical College espionage case (Fox6 Milwaukee)
The FBI on Wednesday, April 3rd spoke with FOX6 News following the arrest of a Medical College researcher — accused of stealing vials of a compound intended for cancer research — and shipping them to China. Watch Video
. . . . Carlson says about a month before this incident occurred, she and another FBI agent had made a strategic partnership presentation at the college about the need for tight security and the possibility of espionage.
"In an effort to education them — make sure that they understand the need to protect their information, the reasonable steps that are necessary and also so that they have our card. It makes us very happy when it works the way it's supposed to work," Carlson said.
Carlson says everyone should be concerned about economic espionage — or the threat of foreign governments stealing our business secrets. Some estimates put the economic toll at $200 billion.
Defendant Charged With Attempting To Damage A Protected Computer (United States Attorney James L. Santelle press release, 11 April 2013)
United States Attorney James L. Santelle announced that earlier today, Hua Jun Zhao (age 42) was arraigned in federal court on criminal charges that he:
(1) had attempted to damage and had deleted information from a federally-protected computer at the Medical College of Wisconsin; and
(2) had lied to the Federal Bureau of Investigation (FBI) in connection with an investigation into the alleged theft of an anti-cancer compound and related research data from the Medical College.
According to court records, a federal grand jury returned the two-count indictment against Dr. Zhao on April 9, 2013.  If convicted, the defendant faces a maximum term of 10 years' imprisonment, a fine of up to $250,000, and a maximum of 3 years' supervised release for the charge of attempting to damage a protected computer, and a maximum term of 5 years' imprisonment, a fine of up to $250,000, and a maximum of 3 years' supervised release for the charge of making a false statement.
Court records indicate that Dr. Zhao, a research scientist formerly employed by the Medical College, previously had been charged in a criminal complaint with the theft of the anti-cancer compound, in violation of the Economic Espionage Act.
The United States moved to dismiss that complaint without prejudice in light of the indictment returned by the grand jury.
According to Court records, the indictment relates to efforts by Dr. Zhao to obstruct the investigation into the theft of the compound by lying to the FBI and by covertly accessing the Medical College's computer server and attempting to delete proprietary information – including research data – related to the stolen compound.
United States Attorney Santelle explained:
"The professional work being done by institutions like the Medical College of Wisconsin is vital to the present care and treatment and the future health and welfare of individuals in Wisconsin, throughout the United States, and across the globe.  The United States Department of Justice, the Office of the United States Attorney, and the Federal Bureau of Investigation, in cooperation with our partners in the public and private sectors, are all committed to vigorously enforcing federal criminal law, to ensuring the safety of our community, to guarding against all threats to our economy, and to protecting our nation's leadership in medical innovation and research."
United States Attorney Santelle added that the investigation into the ultimate disposition of the stolen compound and the ultimate intended use of the proprietary information stolen from the Medical College and transported overseas is continuing.
"Proactive outreach through our Strategic Partnership Program was a key factor in this case, the arrest was a direct result of building awareness of insider threats with our public and private partners," said Teresa L. Carlson, Special Agent in Charge, "the FBI will aggressively pursue those who damage or delete information on protected computer systems to further their own interests."
The investigation in this matter is being conducted by the FBI, and the case is being prosecuted by Assistant U.S. Attorney Stephen A. Ingraham.
Indictments and criminal complaints are merely the formal method of charging an individual and do not constitute inference of his or her guilt. An individual is presumed innocent until such time, if ever, that the government establishes his or her guilt beyond a reasonable doubt.