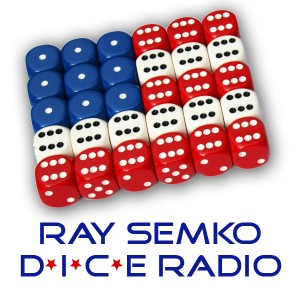 [buzzsprout episode no longer available]
William Colton Millay Sentenced To 16 Years In Prison For Selling Military Secrets (AP)
An Alaska-based military policeman will serve 16 years in prison and will be dishonorably discharged for selling secrets to an FBI undercover agent who he believed was a Russian spy, a panel of eight military members has decided.
Spec. William Colton Millay, of Owensboro, Ky., pleaded guilty last month to attempted espionage and other counts. He was sentenced Monday.
Military prosecutors painted him as a white supremacist who was fed up with the Army and the United States, and was willing to sell secrets to an enemy agent, even if that would cost fellow soldiers their lives.
Defense attorneys said Millay was emotionally stunted, was only seeking attention and was a candidate for rehabilitation.
FBI Special Agent Derrick Chriswell said Millay came to their attention in the summer of 2011 through an anonymous tip after Millay sent an email to a Russian publication seeking information about the military and made several calls to the Russian embassy.
"That's a concern for national security," Chriswell said.
The FBI, working with military intelligence agencies, conducted the investigation. On Sept. 13, 2011, an FBI undercover agent called Millay and set up a meeting the next day at an Anchorage hotel-restaurant.
Chriswell testified that during the first meeting with the agent, Millay "expressed his disgust with the U.S. military." They then moved to the agent's hotel room, where audio and video recording devices were in place.
Millay, 24, said he'd work for the Russian government, and if they made it worth his while, he'd re-enlist for a second five-year stint. He also said he had confidential information on the Warlock Duke jamming system the U.S. military uses to sweep roadside bombs.
Two days after that meeting, Millay reported to his commander that he had been contacted by a Russian agent. He was later interrogated by military intelligence officers and the FBI, but prosecutors say Millay was merely trying to throw off suspicion.
Chriswell said Millay, during the interrogation, withheld information that officials already knew from the recordings. That included a claim that he didn't know why a Russian agent would contact him, his claim to the agent that he had access to Social Security numbers of people on base because of his police job and that he had sent her an earlier text claiming he had more information on the jamming system.
Later, after he came off a monthlong leave, he told the agent he was willing to sell information using a confidential drop at a park.
On Oct. 21, 2011, he dropped off a white envelope in a garbage can that contained information about the F-22 stealth fighter jet and the jamming system. That envelope was later collected by the FBI.
Millay was told to drive to a hotel, where he collected $3,000 and a disposable cellphone from a pickup.
Afterward, the agent contacted Millay to complain her superiors wanted information that wasn't on the Internet. Millay assured her that the information on the jamming system – about a paragraph's worth – wasn't available. That was later confirmed by military personnel.
He was arrested Oct. 28, 2011. A search of his barracks found two handguns, detailed instructions on how to use a Russian Internet phone service and literature from the white supremacist organization, the National Socialists Movement.
Chriswell also testified that Millay has two Nazi SS thunderbolt tattoos under his biceps and spider web tattoos, which he said was common among racists in prison. . . (read the rest)
Army policeman gets 16 years for trying to sell secrets to Russia (Washington Times)
Alaska GI gets prison term for trying to sell information (Stars and Stripes)
American soldier sentenced to prison in Alaska espionage case (Reuters)
– – – – –
US security debate hinges on FBI probe of Boston Marathon attack (The Hill)
Lawmakers on Capitol Hill are awaiting answers as they consider how — or whether — to attempt improvements of the national security apparatus following Monday's deadly twin bombings at the Boston marathon.
Nearly a decade ago, in the immediate aftermath of the 9/11 attacks, Congress went into overdrive, giving law enforcement and intelligence agencies more authority with the Patriot Act and creating the Department of Homeland Security (DHS) and the Transportation Security Agency (TSA).
Those steps have been ripped by some on both the left and the right for increasing the government's secret powers, as well as its size. But the new post-9/11 laws have also attracted bipartisan praise for helping to capture and/or kill terrorists before they could inflict harm on the United States.
The Boston bombings have left many questions unanswered thus far, most notably: Who did it, and why? . . .(read the rest)
Vulnerable Points Along Marathon Route Highlight Security Challenges (ABC)
Hotels tighten security after Boston Marathon bombings (USA Today)
Boston Marathon aftermath: Sweeping security increases (AP)
Security Scares Across US Show a Nation on Heightened Alert (ABC)