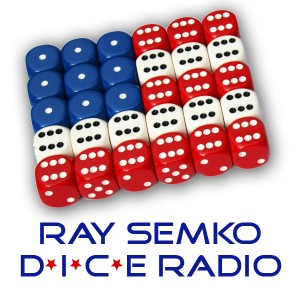 [buzzsprout episode no longer available]
– – – – – – – – – – – –
Additional Information:
NSA  |  NSA Files  |  Edward Snowden  |  Mass Surveillance
Georgia boys face murder charges after cold-blooded killing of infant being strolled by mother (NY Daily News)
Accused baby killers appear before judge (McClatchy)
Media Watchdogs Accuse Networks of Ignoring 'House of Horrors' Murder Trial (Christian Post)
The Bottom Line On Defense Sequestration: Warfighters Will Die (Forbes)
A brand-new U.S. military headquarters in Afghanistan. And nobody to use it. (Washington Post)
The U.S. military has erected a 64,000-square-foot headquarters building on the dusty moonscape of southwestern Afghanistan that comes with all the tools to wage a modern war. A vast operations center with tiered seating. A briefing theater. Spacious offices. Fancy chairs. Powerful air conditioning.
Everything, that is, except troops.
The windowless, two-story structure, which is larger than a football field, was completed this year at a cost of $34 million. But the military has no plans to ever use it. Commanders in the area, who insisted three years ago that they did not need the building, now are in the process of withdrawing forces and see no reason to move into the new facility.
For many senior officers, the unused headquarters has come to symbolize the staggering cost of Pentagon mismanagement: As American troops pack up to return home, U.S.-funded contractors are placing the finishing touches on projects that are no longer required or pulling the plug after investing millions of dollars. . . (read more)
Congress's Triumph: Beating 2012's 'Do Nothing' Record (Fiscal Times)
113th Congress On Pace To Be Least Productive In Modern History (Huffington Post)
Byron Dorgan's twist on 'Gridlock' (Politico)
Obama's crackdown views leaks as aiding enemies of U.S. (McClatchy)
Experts: Obama's plan to predict future leakers unproven, unlikely to work (McClatchy)
Executive Order 13587 — Structural Reforms to Improve the Security of Classified Networks and the Responsible Sharing and Safeguarding of Classified Information (White House)
Mitigating the Insider Threat – Deloitte (PowerPoint slides)
Memories of Stasi color Germans' view of U.S. surveillance programs (McClatchy)
Wolfgang Schmidt was seated in Berlin's 1,200-foot-high TV tower, one of the few remaining landmarks left from the former East Germany. Peering out over the city that lived in fear when the communist party ruled it, he pondered the magnitude of domestic spying in the United States under the Obama administration. A smile spread across his face.
"You know, for us, this would have been a dream come true," he said, recalling the days when he was a lieutenant colonel in the defunct communist country's secret police, the Stasi.
In those days, his department was limited to tapping 40 phones at a time, he recalled. Decide to spy on a new victim and an old one had to be dropped, because of a lack of equipment. He finds breathtaking the idea that the U.S. government receives daily reports on the cellphone usage of millions of Americans and can monitor the Internet traffic of millions more.
"So much information, on so many people," he said.
East Germany's Stasi has long been considered the standard of police state surveillance during the Cold War years, a monitoring regime so vile and so intrusive that agents even noted when their subjects were overheard engaging in sexual intercourse.
Against that backdrop, Germans have greeted with disappointment, verging on anger, the news that somewhere in a U.S. government databank are the records of where millions of people were when they made phone calls or what video content they streamed on their computers in the privacy of their homes.
Even Schmidt, 73, who headed one of the more infamous departments in the infamous Stasi, called himself appalled. The dark side to gathering such a broad, seemingly untargeted, amount of information is obvious, he said.
"It is the height of naivete to think that once collected this information won't be used," he said. "This is the nature of secret government organizations. The only way to protect the people's privacy is not to allow the government to collect their information in the first place." . . . . (read more)