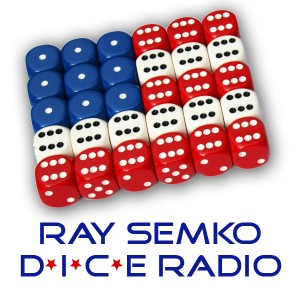 [buzzsprout episode no longer available]
– – – – – –
Additional Information:
CSIS warns travelling officials of 'honey trap' dangers abroad (Globe and Mail)
Canada's spy agency has quietly warned travelling government officials they might be drugged, kidnapped or blackmailed after being enticed into a sexual "honey trap" by an attractive stranger.
Foreign intelligence services see federal employees – and the proprietary information they carry – as prized targets, and precautions must be taken to prevent the pilfering of secret files, says the Canadian Security Intelligence Service.
The threat has prompted CSIS to prepare a special guide advising Canadian officials to be wary of saying too much around taxi drivers, letting a laptop computer out of their sight, or even stashing confidential material in a hotel safe.
A copy of the 2012 CSIS publication, "Far From Home: A Travel Security Guide for Government Officials," was obtained by The Canadian Press under the Access to Information Act.
Espionage is at a level equal to that seen during the Cold War, and Canada is a leader in technology, energy and other economic sectors, Richard Fadden, then head of CSIS, says in a foreword to the guide.
"We also have prized political connections owing to our close relationship with the United States and to our membership in important international bodies," writes Mr. Fadden, who recently became deputy defence minister.
"We are a valued target in the eyes of intelligence agencies." . . . (read more)
Jeffrey Delisle case: CSIS secretly watched spy, held file back from RCMP (The Star)
Canada's spy agency clandestinely watched Jeffrey Delisle pass top secret information to Russia for months without briefing the RCMP — a previously unknown operation that raises questions about whether the naval officer could have been arrested sooner.
The Canadian Press has learned that the U.S. Federal Bureau of Investigation alerted the Canadian Security Intelligence Service to Delisle's illicit dealings with Moscow well before the Mounties took on the file in December 2011 and later brought him into custody.
CSIS ultimately decided not to transfer its thick Delisle dossier to the RCMP. The spy agency, acting on legal advice, opted to keep its investigation sealed for fear of exposing a trove of Canadian and U.S. secrets of the intelligence trade in open court proceedings.
In a bizarre twist, it fell to the FBI — not CSIS — to send a letter to the RCMP spelling out how a Canadian was pilfering extremely sensitive information, including highly classified U.S. material.
The RCMP had to start its own investigation of Delisle almost from scratch. The delay alarmed and frustrated Washington as the geyser of secrets continued to spew. . . . (read more)
Universities Face a Rising Barrage of Cyberattacks (New York Times)
America's research universities, among the most open and robust centers of information exchange in the world, are increasingly coming under cyberattack, most of it thought to be from China, with millions of hacking attempts weekly. Campuses are being forced to tighten security, constrict their culture of openness and try to determine what has been stolen. . . .
. . . Universities and their professors are awarded thousands of patents each year, some with vast potential value, in fields as disparate as prescription drugs, computer chips, fuel cells, aircraft and medical devices.
"The attacks are increasing exponentially, and so is the sophistication, and I think it's outpaced our ability to respond," said Rodney J. Petersen, who heads the cybersecurity program at Educause, a nonprofit alliance of schools and technology companies. "So everyone's investing a lot more resources in detecting this, so we learn of even more incidents we wouldn't have known about before."
Tracy B. Mitrano, the director of information technology policy at Cornell University, said that detection was "probably our greatest area of concern, that the hackers' ability to detect vulnerabilities and penetrate them without being detected has increased sharply." . . .
. . . . Some universities no longer allow their professors to take laptops to certain countries, and that should be a standard practice, said James A. Lewis, a senior fellow at the Center for Strategic and International Studies, a policy group in Washington.
"There are some countries, including China, where the minute you connect to a network, everything will be copied, or something will be planted on your computer in hopes that you'll take that computer back home and connect to your home network, and then they're in there," he said. "Academics aren't used to thinking that way."
Bill Mellon of the University of Wisconsin said that when he set out to overhaul computer security recently, he was stunned by the sheer volume of hacking attempts.
"We get 90,000 to 100,000 attempts per day, from China alone, to penetrate our system," said Mr. Mellon, the associate dean for research policy. "There are also a lot from Russia, and recently a lot from Vietnam, but it's primarily China." . . . (read more)
Issa releases long-awaited postal reform legislation (Federal News Radio)
Rep. Darrell Issa (R-Calif.), chairman of the Oversight and Government Reform Committee, released long-anticipated legislation Friday aiming to reform the finances of the ailing U.S. Postal Service.
The introduction of the 2013 Postal Reform Act comes on the heels of a USPS oversight hearing and just two days after the committee's ranking member, Rep. Elijah Cummings (D-Md.), introduced his own postal overhaul bill. . . .  Finally, Issa's bill requires USPS to create a chief innovation officer by January 2014 to help the agency develop innovative new products and services that will help grow revenue. . . .(read more)
Boeing Reveals Interior of New Commercial Space Capsule (Space.com)
Boeing has thrown open the hatch to its new commercial spacecraft, offering a first look inside the capsule it is building in a bid to fly NASA astronauts to the International Space Station.
At its Houston Product Support Center located near NASA's Johnson Space Center, Boeing revealed its first full-scale model of the CST-100, a gumdrop-shaped spacecraft that can seat up to seven crew members. . . .
. . . .  The CST-100, however, is a new breed of spacecraft — a commercial vehicle that is owned, operated and partially-funded by the company, rather than by NASA. Boeing is one of three U.S. companies, including Space Exploration Technologies (SpaceX) and Sierra Nevada Corporation, competing for NASA's business to ferry astronauts to and from low Earth orbit.
To date, NASA has awarded Boeing $570 million to design and develop the CST-100. . . . (read more)
————-
Leave feedback about DICE Radio