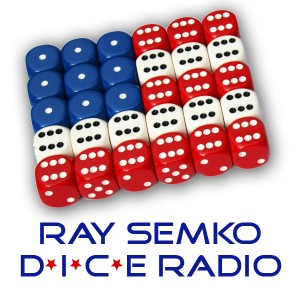 [buzzsprout episode no longer available]
– – – – – – – – – – – – – – –
Additional Information:
Worldwide Travel Alert (US State Dept)
The Department of State alerts U.S. citizens to the continued potential for terrorist attacks, particularly in the Middle East and North Africa, and possibly occurring in or emanating from the Arabian Peninsula.  Current information suggests that al-Qa'ida and affiliated organizations continue to plan terrorist attacks both in the region and beyond, and that they may focus efforts to conduct attacks in the period between now and the end of August.  This Travel Alert expires on August 31, 2013.
Terrorists may elect to use a variety of means and weapons and target both official and private interests. U.S. citizens are reminded of the potential for terrorists to attack public transportation systems and other tourist infrastructure.  Terrorists have targeted and attacked subway and rail systems, as well as aviation and maritime services.  U.S. citizens should take every precaution to be aware of their surroundings and to adopt appropriate safety measures to protect themselves when traveling.
We continue to work closely with other nations on the threat from international terrorism, including from al-Qa'ida.  Information is routinely shared between the U.S. and our key partners in order to disrupt terrorist plotting, identify and take action against potential operatives, and strengthen our defenses against potential threats.
We recommend U.S. citizens register their travel plans with the Consular Section of the U.S. Embassy through the State Department's travel registration website. We strongly recommend that U.S. citizens Traveling abroad enroll in the Department of State's Smart Traveler Enrollment Program (STEP).  STEP enrollment gives you the latest security updates, and makes it easier for the U.S. embassy or nearest U.S. consulate to contact you in an emergency.  If you don't have Internet access, enroll directly with the nearest U.S. embassy or consulate.
For the latest security information, U.S. citizens traveling abroad should regularly monitor the Department of State's Internet website attravel.state.gov where theWorldwide Caution, Country Specific Information, Travel Warnings, and Travel Alerts can be found. Follow us on Twitter and the Bureau of Consular Affairs page on Facebook as well. Download our free Smart Traveler app, available through iTunes or  Google Play, to have travel information at your fingertips.
In addition to information on the internet, travelers may obtain up-to-date information on security conditions by calling 1-888-407-4747 toll-free in the United States and Canada or, from other countries, on a regular toll line at 1-202-501-4444.  These numbers are available from 8:00 am to 8:00 pm Monday through Friday, Eastern Time (except U.S. federal holidays).
U.S. issues worldwide travel alert amid terrorism fears (Washington Post)
A suspected al-Qaeda threat prompted the United States to issue a rare worldwide travel alert Friday, just a day after it announced that it would shutter 21 U.S. embassies across the Muslim world this weekend.
U.S. officials said the threat was tied to al-Qaeda's Yemeni affiliate, which previously has been linked to plots to blow up a U.S.-bound airliner and cargo flights.
Gen. Martin Dempsey, chairman of the Joint Chiefs of Staff, told ABC News that the alert and embassy closings were the result of "a significant threat stream" that is "more specific, and we are taking it seriously."
Dempsey, who was interviewed for "This Week," said an exact target was not known, "but the intent seems clear. The intent is to attack Western, not just U.S., interests." . . .
US worldwide travel alert over fear of al-Qaeda attack (BBC)
On Closed Embassies, the Worldwide Travel Alert, and Wimpitude (NR/Daniel Pipes)
. . . .  I don't know about you, but I find this pre-emptive cringing unworthy of a great country, even humiliating. Why do we allow a bunch of extremist thugs to close us down, rather than the reverse? . . .
Louie Gohmert: Embassy Closures Make U.S. Look 'Like A Bunch Of Cowards' (Huffington Post)
A Republican congressman from Texas said Monday that President Barack Obama's decision to close 22 U.S. embassies and consulates because of credible terrorist threats makes the country look "like a bunch of cowards."
Rep. Louie Gohmert (R-Texas), who spent the afternoon as a guest host for the Sean Hannity Show, said that while "we don't want any more people to die," the government has failed to learn lessons from last year's attack on the U.S. consulate in Benghazi, Libya.
"If you will bother to find out exactly what went wrong, why you didn't have security where you needed it, where you need security to shore up, what you can do to make sure that doesn't happen again, you don't have to close your embassies like a bunch of cowards that go running away," Gohmert said. . . .
Travel warning, closings of diplomatic posts reignite debate about NSA surveillance (McClatchy)
The closing of U.S. diplomatic posts in cities in the Middle East and North Africa and the State Department's subsequent warning about travel during August have touched off more debate about the National Security Agency's (NSA) data-collection programs. . . .
US embassy closures used to bolster case for NSA surveillance programs (Guardian)
US embassies in the Middle East are to remain closed for the rest of the week as supporters of the National Security Agency's sweeping surveillance powers used the unspecified terror alert to bolster the case against reining in the controversial measures. . . .
Embassy closures earn little respect for a US that's lost the benefit of the doubt 
Not so long ago, a decision by the US and other western countries to close their embassies because of a risk of terrorist attacks, citing "chatter" from intercepted communications between al-Qaida-inspired jihadists, would have been treated overwhelmingly with unquestioning respect. . . . .
As an American, I question the US travel alerts and embassy closures 
Obama's Vineyard retreat stirs criticism (Politico)
There's never an ideal time for a presidential vacation. But President Barack Obama's sojourn this week to Martha's Vineyard — known as a playground for the wealthy and well-connected — comes in the wake of the nation's first credit rating downgrade, with the economy sagging, the markets zigzagging and unemployment hovering at 9.1 percent. . . .
Obama Vineyard vacation at $7.6m private resort; more than 75 rooms booked for staff (Washington Examiner)
The Massachusetts island of Martha's Vineyard, the exclusive playground for presidents and their families, is about to get its annual summer infusion of cash and attention as President Obama and his family prepare to arrive August 10 for an eight-day vacation.
Local reports indicate that the first family will likely be staying at a $7.6 million resort home on southern edge of the island in the town of Chilmark where homes feature water access to Chilmark Pond, tennis courts and swimming pools.
Staying at the home of Chicago corporate finance manager David Schulte is a break from past Obama vacations because the $21 million home they've rented, Blue Heron Farm, isn't available.  . . .
Presidents and Congress on perpetual vacation (Examiner)
Congress just started a summer vacation that will last five full weeks. President Obama also just started another "vacation" at Martha's Vineyard in Massachusetts. He will be staying at a $7.6M mansion with 75 rooms booked for staff.
The cost to the tax payers for the Obama staff rooms will range in price from $225 to $345 per night. Considering the cost of the operation of Air Force One, one estimate for the total cost of the vacation is $2M. Other reports say that total cost will be $7.6M, when the figure represents the cost of the resort where he will be staying, a total misrepresentation. . . .
. . . . Congress in turn seems to be on perpetual holiday. The number of bills passed by Congress last year was fewer than at any year since 1947. In fact congressmen are expected to get 239 "vacation days" in 2013. . . . One thing that Congress excels in is in naming Post Office buildings after various historical figures. In fact, the Congressional Research Service, the nonpartisan research division of Congress, has found that about "20 percent of laws passed in recent years were for naming post offices.". . . .
Congress: Divided, discourteous _ taking a break (AP)
The accomplishments are few, the chaos plentiful in the 113th Congress . . .
Among the 18 other measures signed into law so far: one named a new span over the Mississippi River as the Stan Musial Veterans Memorial Bridge, after the late baseball legend. Another renamed a section of the tax code after former Sen. Kay Bailey Hutchison of Texas.
A third clarified the size of metal blanks to be used by the Baseball Hall of Fame in minting gold and silver commemoratives: a diameter of .85 inches in the case of $5 gold coins, and 1.5 inches for $1 silvers. . . .
Senators propose crackdown on cyber theft (The Hill)
Sens. Sheldon Whitehouse (D-R.I.) and Lindsey Graham (R-S.C.) are circulating a draft bill to combat cyber espionage and trade secret theft.
Whitehouse and Graham, the chairman and ranking member of the Senate Judiciary subcommittee on crime and terrorism, said the legislation would give prosecutors the tools they need to crack down on hackers.
The proposed bill would expand the Economic Espionage Act to cover government-sponsored hacking and would give victim companies the opportunity to weigh in about the importance of their trade secrets during criminal prosecutions. . . .
Dating coach shows how to get classified military intel using social engineering (The Verge)
About 1.4 million people in the US have a "top secret" security clearance. But what happens when an attractive man or woman friends them on Facebook, asking for career advice and wondering what they're working on?
Jordan Harbinger, a dating coach based in Los Angeles, wanted to give a talk at the hacker convention Def Con. He was in his living room chatting with two clients who happen to work for a massive defense corporation that contracts with the US military when the pair started blabbing about their top secret projects.
That gave Harbinger an idea for an experiment in social engineering, the dark art of influencing people to act against their own interest: what would it take for a defense contractor to reveal classified information to a total stranger? . . . .
. . . .  He started by crafting a LinkedIn profile for a defense industry recruiter with the help of a headhunter friend. He then found a LinkedIn group for people with top secret security clearances that now has more than 9,500 members. A top secret security clearance requires an extensive background check, reference check, and sometimes a polygraph, but the moderator of the group approved Harbinger's request to join without question.
From there, Harbinger connected with around 50 members of the group. LinkedIn typically asks for an email address in order to connect with someone, but you're allowed to make a limited number of requests without an email if the person is a "friend." Being part of the top secret group was enough; everyone accepted Harbinger's request, enabling him to message them about bogus job opportunities.
Private contractors, government employees, and active duty military told Harbinger what they were working on and, if they were deployed, where they were stationed. "I'm actually going to be in Afghanistan," he'd write. "We should meet face-to-face." Without thinking, the target would volunteer his or her location — a breach of basic operations security.
Next, Harbinger made a phony Facebook profile for a female engineer named Alara using pictures of his gorgeous assistant, who was in on the scheme. Her profile included a link to a resume and a set of vacation photos, which allowed Harbinger to scrape the target's location when they visited the page.
Harbinger sent friend requests to the male contractors and defense workers he had talked to on LinkedIn, this time as the fake Alara. Her story was that she was applying for a job with their company and needed career advice. . . . .
Spy agencies ban Lenovo PCs on security concerns (Financial Review)
Computers manufactured by the world's biggest personal computer maker, Lenovo, have been banned from the "secret" and ''top secret" ­networks of the intelligence and defence services of Australia, the US, Britain, Canada, and New Zealand, because of concerns they are vulnerable to being hacked.
Multiple intelligence and defence sources in Britain and Australia confirmed there is a written ban on computers made by the Chinese company being used in "classified" networks.
The ban was introduced in the mid-2000s after intensive laboratory testing of its equipment allegedly documented "back-door" hardware and "firmware" vulnerabilities in Lenovo chips. A Department of Defence spokesman confirmed Lenovo ­products have never been accredited for Australia's secret or top secret ­networks.
The classified ban highlights concerns about security threats posed by "malicious circuits" and insecure firmware in chips produced in China by companies with close government ties. Firmware is the interface be­tween a computer's hardware and its operating system.
Lenovo, which is headquartered in Beijing, acquired IBM's PC business in 2005.
IBM continues to sell servers and mainframes that are accredited for secret and top-secret networks. A Defence spokesman said Lenovo had never sought accreditation.
The Chinese Academy of Sciences, a government entity, owns 38 per cent of Legend Holdings, which in turn owns 34 per cent of Lenovo and is its largest shareholder. . . .
If governments ban China-based Lenovo, should companies? (CSO Online)
If U.S. intelligence agencies ban the computers of a Chinese company from classified networks should companies also avoid the same products? What if the vendor is one of the world's largest PC makers?
Those questions are not academic. Intelligence and defense agencies in the U.S. and several other Western countries have banned computers from China-based Lenovo from networks deemed "secret" or "top secret," says a recent report by The Australian Financial Review.
The ban has existed since the mid-2000s, when extensive testing found backdoor hardware and firmware in Lenovo chips that could be exploited by hackers and cyberspies, the report said. Countries banning the company's products include the U.S., Britain, Canada, New Zealand and Australia. . . .
Tervis tumblers, water bottles & mugs. Personalize our designs, customize your own or create photo gifts. Made in America since 1946. Guaranteed for life.