Wikileaks Twitter feed said that on Monday, data from Wikileaks will be merged with ICWATCH:

I'm not in the IC now but I was and I'm in the database too.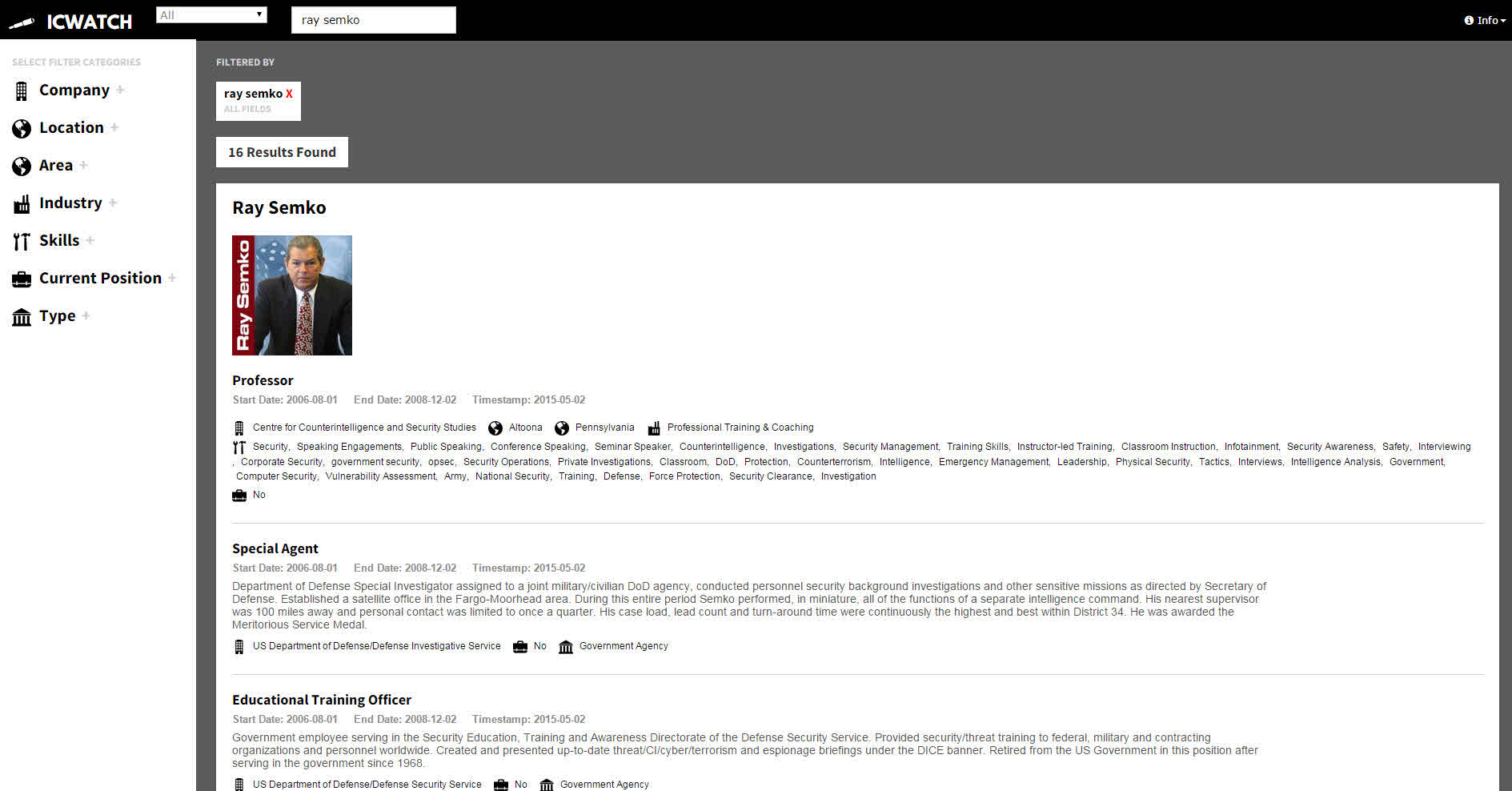 Over 25,000 hits for "counterintelligence":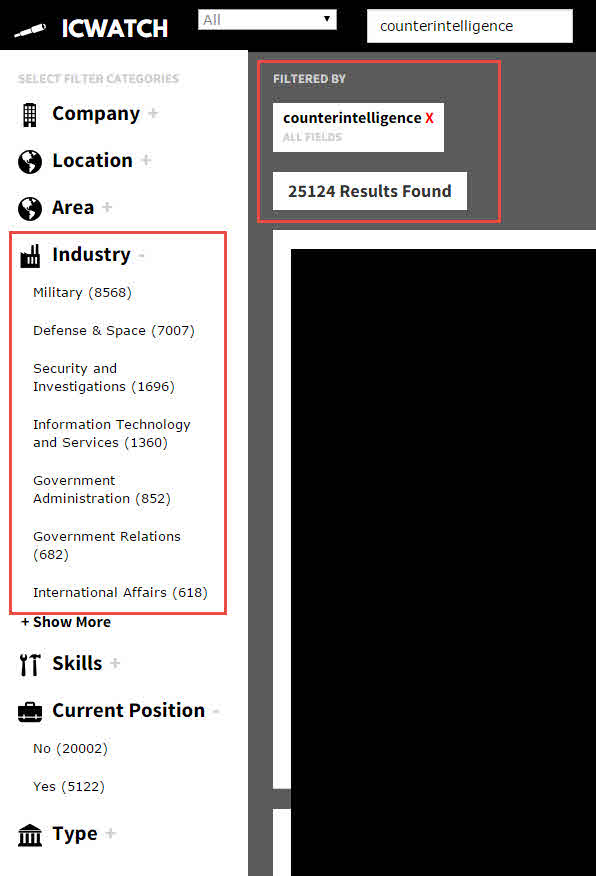 Foreign intel officers don't even have to get out of their chairs now to do their work. Their only concern will be narrowing down the potential recruitments to go after.