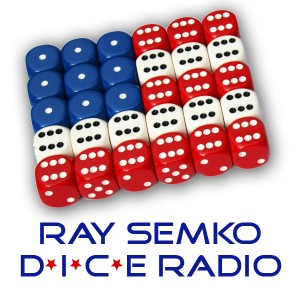 The Real Unemployment Rate
(NY Post) The unemployment rate is 8.1% but is that the real number of people out of  work in America? Not even close. As reported, 115,000 jobs were added in April, which is considerably lower  than previously predicted. But still the number of jobs added brought the  jobless rate down by .1 percent, which sure seems like things are moving in the  right direction, albeit slowly.
But the devil is in the details, and the truth is that the numbers hide a disturbing trend of people exiting the work universe  by not even trying to find a job.
"The unemployment rate has fallen a full percentage point since August to a  three-year low. But last month's decline was not due to job growth. The government only counts people as unemployed if they are actively looking for  work.
"In April, the percentage of adults working or looking for work fell to the  lowest level in more than 30 years."  So if you add back all the people who have stopped looking for work you get a  "real" unemployment rate of almost 15 percent. . . .
(Robert Reich) As I feared, the economy has stalled. Friday's jobs report for April was even more disappointing than March. Employers added only 115,000 new jobs, down from March's number (the Bureau of Labor Statistics revised the March number upward to 154,000, but it's still abysmal relative to what's needed). At least 125,000 new jobs are necessary each month just to keep up with an expanding population of working-age people.
That means the hole is getting even deeper.
Most observers pay attention to the official rate of unemployment, which edged down to 8.1 percent in April from 8.2 percent in March. That may sound like progress, but it's not. The unemployment rate dropped because more people dropped out of the labor force, too discouraged to look for work. The household survey, from which the rate is calculated, counts as "unemployed" only people who are actively looking for work. If you stop looking because the job scene looks hopeless for you, you're no longer counted. . . . .
. . . . . But the underlying problem is structural, and it's been growing for decades. The structural problem of stagnant or declining real incomes for most people, and soaring income and wealth at the top, was masked during the boom years when the middle class could turn their homes into piggy banks and extract home-equity loans or refinance. But the mask came off in 2008 as home values plummeted.
There's no way to put the mask back on. We've got to face the truth.
Unemployment rate hits three-year low. Hooray? No, boo!
Unemployment falls as discouraged Americans quit looking for work
——————————–
WASTE-FRAUD-ABUSE
US charges more than 100 for Medicare fraud schemes
(Reuters) U.S. authorities have charged 107 people, including doctors and nurses, for trying to defraud the federal Medicare healthcare program for the elderly and disabled of about $452 million, the biggest Medicare fraud sweep to date, the Obama administration said on Wednesday.
At least 91 people were arrested in Miami; Houston; Baton Rouge, Louisiana, and four other cities on a variety of charges: from submitting false billing for home healthcare, mental health services, HIV infusions and physical therapy to money laundering and receiving kickbacks.
Justice Department and Health and Human Services Department officials were unable to say how much Medicare actually paid out, but a review of 34 complaints and indictments found that authorities were seeking to recover at least $59.5 million of allegedly ill-gotten gains.
"These fraud schemes were committed by people up and down the chain of healthcare providers – from doctors, nurses, and licensed clinical social workers, to office managers and patient recruiters," said Lanny Breuer, assistant attorney general for the Justice Department's criminal division. . . .
107 charged in health care fraud bust (CNN)
Medicare Fraud Strike Force Charges 107 Individuals for Approximately $452 Million in False Billing (DOJ)
. . . . A nationwide takedown by Medicare Fraud Strike Force operations in seven cities has resulted in charges against 107 individuals, including doctors, nurses and other licensed medical professionals, for their alleged participation in Medicare fraud schemes involving approximately $452 million in false billing.  . . .  This coordinated takedown involved the highest amount of false Medicare billings in a single takedown in strike force history. . . .
. . . . The defendants charged are accused of various health care fraud-related crimes, including conspiracy to commit health care fraud, health care fraud, violations of the anti-kickback statutes and money laundering.   The charges are based on a variety of alleged fraud schemes involving various medical treatments and services such as home health care, mental health services, psychotherapy, physical and occupational therapy, durable medical equipment (DME) and ambulance services.
According to court documents, the defendants allegedly participated in schemes to submit claims to Medicare for treatments that were medically unnecessary and oftentimes never provided.   In many cases, court documents allege that patient recruiters, Medicare beneficiaries and other co-conspirators were paid cash kickbacks in return for supplying beneficiary information to providers, so that the providers could submit fraudulent billing to Medicare for services that were medically unnecessary or never provided.  Collectively, the doctors, nurses, licensed medical professionals, health care company owners and others charged are accused of conspiring to submit a total of approximately $452 million in fraudulent billing.
"As charged in the indictments, these fraud schemes were committed by people up and down the chain of healthcare providers," said Assistant Attorney General Breuer.   "Today's operations mark the fourth in a series of historic Medicare fraud takedowns over the past two years.   These indictments remind us that Medicare is an attractive target for criminals.   But it should also remind those criminals that they risk prosecution and prison time every time they submit a false claim." . . . .
. . . . . In Miami, a total of 59 defendants, including three nurses and two therapists, were charged today and yesterday for their participation in various fraud schemes involving a total of $137 million in false billings for home health care, mental health services, occupational and physical therapy, DME and HIV infusion. . . .
. . . . . Seven individuals were charged today in Baton Rouge, La., for participating in a fraud scheme involving $225 million in false claims for CMHC services. . . . .
. . . . . In Houston, nine individuals, including one doctor and one nurse, were charged today with fraud schemes involving a total of $16.4 million in false billings for home health care and ambulance services. . . .
. . . . Eight defendants, including two doctors, were charged in Los Angeles for their roles in schemes to defraud Medicare of approximately $14 million.  . . .
. . . . In Detroit, 22 defendants, including four licensed social workers, were charged for their roles in fraud schemes involving approximately $58 million in false claims for medically unnecessary services, including home health, psychotherapy and infusion therapy.  . . .
. . . . In Tampa, Fla., a pharmacist was charged with illegal diversion of controlled substances.   One defendant was charged last week in Chicago for his alleged role in a scheme to submit approximately $1 million in false billing to Medicare for psychotherapy services.
. . . . Since their inception in March 2007, strike force operations in nine locations have charged more than 1,330 defendants who collectively have falsely billed the Medicare program for more than $4 billion. . . .
——————
(Morton Times) . . . . His chief example was of the now-rejected rule that the Department of Labor had been preparing to implement that would have restricted the right of minors to do any work on their family farms – something Schock said incensed area farmers. The rule was withdrawn last week after a growing swell of protest.
Schock cited another example, a Department of Labor requirement that to be compliant with the Americans With Disabilities Act – now on the books for two decades – all public swimming pools had to be equipped with a mechanized chair lift before the end of March. "This is a $15,000 piece of equipment," Schock said, which in his opinion creates more liability concerns – and potential danger or distraction to regular swimmers – than it does benefits in most cases.
He said many local pools ended up making the purchase before the regulation was pulled back just days before the deadline.
. . . . . Piled on top of a down economy, a growing national debt and a tax system in need of reform, "all of this adds up to a stagnation," he said. "It adds up to limited risk-taking and investment."
Schock takes issue with new regs
(Peoria Journal) Standing in front of a conference table stacked with piles of paper adding up to 13 feet in height to represent regulations put into effect this year, U.S. Rep. Aaron Schock said Tuesday that federal rule-making has gotten out of control. . . .
. . . . The 25,348 pages of new rules imposed by Uncle Sam since Jan. 1 represent a $42.5 billion impact on industry which "forces them to take capital away from growing their business" and creates uncertainty among people who are bracing for the next potential hit, he said.
In some cases there are clear job losses associated with the regulations, Schock said. He cited a new federal clean air mandate last year that Ameren said forced the closure of two coal-fired power plants earlier this year, resulting in the elimination of "90 high-wage, union jobs" in Meredosia and Hutsonville – the former within the second-term lawmaker's district. . . .
Hotels with pools want to tweak new disabled-access rule
Hotels, rec centers try to slow pool access regs
New ADA access rules may scuttle swimming at some hotels
The ADA and Regulatory Overreach
—————–
Josh Lafazan for Sysosset School Board of Education
Class President Josh Lafazan Runs For Syosset School Board
Long Island School Superintendent Skirts Salary Cap
(New York Post) While Gov. Cuomo continues to push a bill that would limit New York school  superintendents' annual salaries to $175,000, Syosset, LI, Superintendent Carole  Hankin — the highest paid in the state —has already circumvented the proposed  ceiling. Last June, four months after Cuomo first proposed the salary cap, Hankin,  69, quietly inked a five-year contract that guarantees she will receive no less  than her current salary— $405,244, The Post has learned. . .
. . . . "This is despicable and gives new meaning to the word 'chutzpah,'" said  Desmond Ryan, executive director of the Association for a Better Long Island, a  developer's lobby. "In these difficult economic times, that the school board would even consider this is a disgrace."
The $113.6 billion state budget approved by the Legislature Friday included an extra $90 million in Long Island school funding, Ryan said, adding, "Money that was meant for the education of our children will instead go to enhance this  woman's salary."
Hankin's total annual compensation comes to $537,767, including retirement funds and fringe benefits. Expenses include use of a "late-model car" and gas.  She can also do outside consulting on her time off. She oversees about 6,600 students in 10 schools, yet her salary is nearly double that of New York City Chancellor Dennis Walcott, who gets $212,614, to  watch over 1.1 million kids in 1,700 schools. . . . .
————————–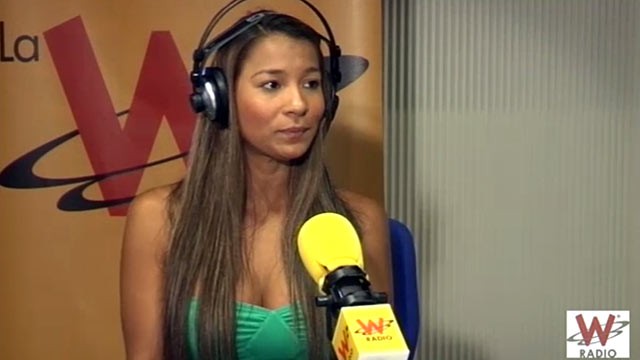 Prostitute at center of Secret Service scandal: 'I would have been able to get everything'
(MSNBC)  woman identifying herself as the Colombian prostitute at the center of a scandal involving U.S. Secret Service agents spoke publicly about the incident for the first time on Friday, telling a Colombian radio network that, had she been a terrorist, she could have easily pried loose details of President Barack Obama's planned visit to Cartagena from the liquored-up agents.
"At that moment, if I had wanted to, or if I had been part of one of those terrorist groups, it's obvious I would have been able to get everything," the woman, Dania Londono Suarez, told Caracol Radio. . . .
Woman in Secret Service case calls agents 'fools'
(AP) A woman who says she was the prostitute who triggered the U.S. Secret Service scandal in Colombia said Friday that the agents involved were "idiots" for letting it happen, and declared that if she were a spy and sensitive information was available, she could have easily obtained it.
The woman said she spent five hours in a Cartagena, Colombia, hotel room with an agent, and while she barely got cab fare out of him, she could have gotten information that would have compromised the security of U.S. President Barack Obama if the agent had any. "Totally," she replied when asked.
"The man slept all night," said the woman, who was identified by her lawyer as Dania Londono Suarez. "If I had wanted to, I could have gone through all his documents, his wallet, his suitcase."
She called the Secret Service agents caught up in the scandal "fools for being from Obama's security and letting all this happen." . . . . .
Secret Service scandal: Colombian woman describes night of carousing with agents
Congressman: Secret Service agent implicated in prostitution scandal failed polygraph
Secret Service to receive ethics training at Hopkins
(Balitmore Sun) About 100 U.S. Secret Service agents will take part in a two-day ethics training this week to be overseen by professors at the Johns Hopkins University — a response to the widening prostitution scandal that began in Colombia, agency and university officials said Monday . . . . Stepped-up ethics training is one of several moves the agency has made in response to the scandal. The Secret Service unveiled new policies last week that prohibit agents from drinking excessively, visiting "disreputable establishments" and allowing foreigners into their hotel rooms while on assignment overseas.
But as the agency continues its investigation, new allegations of similar behavior during presidential trips to El Salvador and Argentina, among other places, have been raised in recent days by news organizations. . . .
U.S. Secret Service limits alcohol, hotel guests on trips abroad
(Reuters) Heavy drinking and bringing foreign nationals back to hotel rooms on trips abroad is now banned by the U.S. Secret Service in the wake of a growing scandal over allegations that agents consorted with prostitutes in Colombia this month.
The new rules of conduct issued on Friday also ban visits to "non-reputable establishments," presumably including strip clubs, and say staff must obey U.S. laws even while abroad. A copy was provided to Reuters by the Secret Service, and a spokesman said they were effective immediately.
The new rules were issued two weeks after the scandal erupted over allegations that Secret Service agents and military personnel brought prostitutes to their hotels during a night of drinking and carousing in the Colombian city of Cartagena, just before President Barack Obama arrived for a summit. . . .
. . . . The new rules issued on Friday say that "foreign nationals, excluding hotel staff and official counterparts, are prohibited in your hotel room."
"Alcohol may only be consumed in moderate amounts while off-duty on a TDY (temporary duty) assignment, and alcohol use is prohibited within 10 hours of reporting or duty," the rules say.
Furthermore, alcohol may not be consumed at all at the hotel where the person being protected by the Secret Service is staying once that person has arrived.
From now on, a member of the agency's professional responsibility section will accompany staff who travel on "car planes," and give staff ethics briefings before they leave, the rules say. The employees in Cartagena were support personnel who came over on the plane to Colombia that brought the president's armored vehicles. . . .
Wife of Secret Service agent stands by her man — but they're dumping their house
(New York Daily News) The wife of the cheapskate Secret Service agent — whose refusal to fully pay a Colombian hooker rocked the Obama White House — has vowed to stay with her straying husband. Her seemingly All-American life in tatters, Jolie Huntington has told relatives that she won't abandon her disgraced spouse Arthur. . . .
. . . . He never seemed like the type of man to inflict suffering on his wife of nearly two decades, according to those who thought they knew him. "He wouldn't do that," said a female relative who asked that her name not be used. "Not the Arthur that I know. He wouldn't. They go to church every week."
"It's out of character — the Arthur I know, he's very dedicated to the family, very loyal," said Teresita Rodriguez, 65, who along with her husband Jose has known Huntington since he was a child.
Relatives said Huntington, 41, never used to date around. And he only had three passions: his wife, their two sons and his job. While growing up in upstate New York, Huntington went to North Star Christian Academy and attended Roberts Wesleyan College to study criminal justice. . . .
. . . . . The fiasco has seemingly sent Huntington and his wife into hiding — they have put their two-story red brick home in Severna Park, Md., on the market.
The colonial tri-level house, which is listed for $465,000, features a neatly-manicured front lawn and an American flag hanging from the front porch. It sits in a tidy neighborhood that is home to many other government employees, including members of the Secret Service and CIA.
Jolie Huntington, 41, home-schooled the couple's two sons, aged 12 and 15. She and her husband were active in their local parish, Granite Baptist Church, neighbors said. . . . .