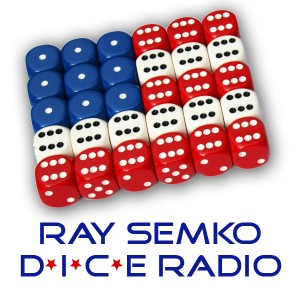 [podcast no longer available)
– – – – – – – – – – – –
Additional Information:
Reporting Information (aka JDLR Reports)
– – – – – – – – – – – –
Colorado Movie Theater Massacre (CBS)
Aurora Theater Shooting (Denver Post)
– – – – – – – – – – – –
Police: Crofton man planned mass shooting, called himself 'Joker'; Sources say threats concerned former workplace
(Baltimore Sun) A Crofton man declared himself a "joker" and repeatedly threatened to "blow everybody up" at a Capitol Heights company according to Prince George's County police — an apparent reference to last week's mass murder during a midnight screening of The Dark Knight Rises in Aurora, Colo.
Neil Edwin Prescott, 28, was taken into custody Thursday — while wearing a T-shirt that said "Guns don't kill people, I do" — and transferred to Anne Arundel Medical Center for an emergency psychiatric evaluation, police said. He has not been charged with any crimes.
Officers discovered more than 25 firearms and several thousand rounds of ammunition at his apartment on the 1600 block of Parkridge Circle during a search Friday.
An application for the search warrant claims Prescott called a colleague, who worked with him at mail services supplier Pitney Bowes on the 9100 block of East Hampton Blvd., Monday and repeatedly said "I am a joker, I'm gonna load my guns." He also said he wanted to "see the supervisor's brain splatter all over the sidewalk," court records show. . . .
Maryland police may have thwarted shooting
(Washington Post) Authorities have taken a man into custody who referred to himself as "a joker" and threatened to shoot people at his former workplace in Prince George's County . . . .
. . . . . Police were first tipped to the danger on Wednesday this week, when a supervisor at Pitney Bowes called to report an employee had made menacing and threatening comments, said Prince George's County Deputy Police Chief Hector Velez. The supervisor said he was in the process of terminating the employee, and in two phone calls, the employee said he was "a joker" and intended to shoot up Pitney Bowes, Velez said. . . . .
– – – – – – – – – – – –
N.H. Hepatitis C Outbreak: Technician Was Fired in Arizona
A dozen hospitals in seven states are scrambling to identify people who might have been infected with hepatitis C by a traveling medical technician who was charged a week ago with causing an outbreak in New Hampshire.
With details of David Kwiatkowski's resume still emerging, a hospital official in Arizona said he had been fired from her facility in April 2010, after he was found unresponsive in a men's locker room with syringes and needles. Kwiatkowski was treated at the hospital, and tests showed he had cocaine and marijuana in his system, said Monica Bowman, chief executive officer of the Arizona Heart Hospital.
Kwiatkowski, 33, is accused of stealing anesthetic drugs from Exeter Hospital in New Hampshire and contaminating syringes used on patients. His same strain of hepatitis C, a blood-borne viral infection that can cause liver disease and chronic health issues, has been diagnosed in 30 of the patients. . . . .
. . . . In Maryland, hundreds of patients are being contacted by the four hospitals where Kwiatkowski worked between May 2008 and March 2010. None of the four, which include The Johns Hopkins Hospital and a Veterans Affairs hospital in Baltimore, reported that Kwiatkowski was fired or that his behavior raised red flags.
That wasn't the case in Arizona. Kwiatkowski completed one stint at Maryvale Hospital from March to June 2009 without apparent incident but was fired 11 days into his second stint, at the Arizona Heart Hospital.
Barbara Yeninas, a spokeswoman for SpringBoard Healthcare Staffing and Search, said her agency reported Kwiatkowski's firing to a state regulatory board, as well as a national certification organization. . . . .
Suspect in hepatitis C outbreak wrote suicide note
(AP)  . . . . . Testing has been recommended for about 4,700 people in New Hampshire alone, and officials still are determining who should be tested in a dozen hospitals elsewhere. In addition to Arizona — where he was fired from one hospital after testing positive for cocaine and marijuana — he worked in Georgia, Kansas, Maryland, Michigan, New York and Pennsylvania before being hired by Exeter Hospital in New Hampshire in April 2011. . . . .
– – – – – – – – – – – –
Penn State Scandal: Sandusky, Paterno and a Very Lonely World
 "All that is necessary for the triumph of evil is that good men do nothing." (Edmund Burke)
No matter what I read or who I talk to about the Penn State scandal, my mind keeps coming back to Edmund Burke's famous words.. . . . those words do summarize this horrible, evil series of events going on with Sandusky, Paterno and the rest of those creatures. I won't even acknowledge them as human beings because I can't imagine how any human being would do something like that to a helpless kid.
. . . . After reading the Freeh Report, it's pretty obvious that Paterno messed up. He set up an environment just asking for trouble. According to the Freeh report, the "University's Athletic Department was permitted to become a close community" and "the Athletic Department was perceived by many in the Penn State community as 'an island' where staff members lived by their own rules."
Sounds like Ralph, Piggy, Jack, Simon and the whole Lord of the Flies gang are hanging out. Culture and lifestyle take years to set in and there's one thing we know about Penn State: The one constant over decades had been the head football coach.
It was that culture, one instilled upon others by Paterno, that put winning football games higher on the priority list than the well-being of another human being. A janitor actually compared what he saw in the athletic facility shower room to the terrors he witnessed in Vietnam. But guess what? He was also so scared of losing his job that he didn't report it. We should all be proud to live in a society that scares people into doing the wrong thing. . . . .
Penn State abuse scandal, penalties give Moody's pause
(Reuters) Moody's Investors Service said on Tuesday it may cut its Aa1 rating on Pennsylvania State University's $1 billion worth of outstanding debt one day after two college athletic conferences fined the school in connection with a child sex abuse scandal.
The scandal that rocked Penn State's top-tier football program led to several investigations, which "collectively point directly to weaknesses in the university's management and governance practices," Moody's said in a statement.
The rating agency said it was concerned about a report by former FBI director Louis Freeh, whose probe focused on the apparent failure of Penn State's board and management to properly investigate allegations against ex-assistant football coach Jerry Sandusky. Sandusky was convicted in June of sexually abusing 10 boys over 15 years. . . . .
Freeh Report on the Pennsylvania State University
The independent report by Louis Freeh and his law firm, Freeh Sporkin & Sullivan, LLP, into the facts and circumstances of the actions of The Pennsylvania State University surrounding the child abuse committed by a former employee, Gerald A. Sandusky.
– – – – – – – – – – – –
Sex-assault scandal casts a pall over Lackland AFB
(USA Today)  Shock. Anger. Disgust. Disbelief. Those are some of the emotions roiling this sprawling base in San Antonio in the wake of the biggest U.S. military sexual-assault scandal in years. Investigators are looking into allegations of sexual assault by at least a dozen training instructors, six of whom have been charged.
So far, 31 women have come forward with claims ranging from inappropriate Facebook posts to dorm room rapes, and 35 instructors have been removed from their posts pending investigations.
More than 70 members of Congress have signed a letter calling for a House hearing on the allegations, and the Air Force has dispatched a two-star general to lead an inquiry in addition to the criminal investigations.
"There has never been a case like this before on this base," says Collen McGee, a spokeswoman with the 37th Training Wing, tasked with training recruits. . . . .
. . . .  One of those instructors, Staff Sgt. Luis Walker of the 326th Training Squadron, is at the center of the scandal. His court-martial began Monday and has included emotional testimony by female trainees under his watch who allege he lured them into stairwells or his office and forced them into sexual encounters.
Base officials have described Walker's case as the "cornerstone" of an ongoing investigation.
Walker is charged with 28 criminal counts, including rape, aggravated sexual contact and aggravated sexual assault, involving 10 women, according to his Air Force charge sheet. He faces a dishonorable discharge and life in prison if he is found guilty. Closing arguments in the case are scheduled for today.
Another instructor, Staff Sgt. Peter Vega-Maldonado, admitted last month to having sex with a female trainee and agreed to 90 days of confinement as part of a plea deal. . . . .
'Sexual predator' gets 20 years at Lackland trial
(San Antonio Express-News) Staff Sgt. Luis  A. Walker, called a "sexual predator" by Air  Force prosecutors, was given 20 years in prison Saturday after he and family  members tearfully begged for mercy.
Prosecutors had called on the jury, which convicted him Friday night on seven  charges and 28 specifications of misconduct, to give him 40 years in prison and  a dishonorable discharge.
Walker faced a maximum of life without the possibility of parole. He'll  instead be eligible for release after serving six years. . . . .
– – – – – – – – – – – –
Charley Reese article, 545 People
– – – – – – – – – – – –
Click here for a large version of this poster