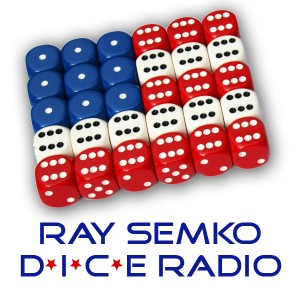 Hearing Examines GSA's Management (CSPAN) Every government employee and contractor who spends taxpayers dollars should watch this.
Lawmakers Investigate GSA's Spending Practices (CSPAN)
Secret Service, GSA Scandals Undermine Faith in Institutions
(ABC News) ABC News political analyst Matthew Dowd said the recent scandals involving the Secret Service and GSA reflect a declining trust in American institutions at all levels.
"The American public has lost faith in every single institution in this country," Dowd said this morning on the "This Week" roundtable. "They have lost faith in sporting institutions in this country because of many different scandals. They've lost faith in the government. They've lost faith in both political parties… They've lost faith in corporate institutions. They've lost faith in the media."
Dowd said Americans have begun to "roll their eyes" at stories such as the prostitution scandal involving the Secret Service in Colombia, and the recent uncovering of lavish spending by the General Services Administration at a Las Vegas conference.
"Nobody's willing to fix Washington. Nobody's willing to fix the crisis of the institutional faith that we've lost in here," Dowd said. "And this to me is just another example of the American public saying, 'Listen, I don't trust any of you.'" . . . .
GSA waste goes much deeper than the Las Vegas junket
(Los Angeles Times) Inspector general reports indicate that fraud involving the federal agency's employers and contractors costs millions of dollars every year. . . .
• Get GSA's Neely off the federal payroll, lawmaker says
• Lieberman calls for broader GSA probe into spending, hearings
• GSA under the microscope
• Warning sign? GSA deputy pleaded guilty to embezzlement months before Vegas bash
• GSA official's wife went on trips at taxpayer expense
GSA probe focuses on conference contractor
(Washington Post) The inspector general investigating lavish spending by the General Services Administration has told federal prosecutorsan outside event planner violated ethics laws while helping to organize a conference at a swank Las Vegas hotel, according to government sources.
Investigators also want to know whether Michael W. Jahn, managing partner of Location Solvers, violated bribery laws by giving gifts to several GSA employees in excess of the government's $20 limit, according to government sources, e-mails and transcripts of interviews conducted by the inspector general's office.
The gifts, which would have been illegal for the employees to accept, included regular deliveries of flowers, concert tickets and free hotel rooms, sources said. . . .
. . . . Asked at a congressional hearing last week if he is looking into possibly illegal relationships between vendors and conference organizers, Miller said, "We're looking at all of those things." He also said he is investigating possible bribery and kickbacks in the agency. Federal employees cannot solicit or accept gifts over $20 from any entity doing business with their agency, or use their position to induce someone to provide a benefit to them, their friends or relatives.
The GSA, like most federal agencies, has several full-time planners who find hotels and arrange conferences and other events. But when Lisa Daniels, a national event planner for GSA, set out in 2009 to find a Las Vegas hotel for the conference, she sought the services of Location Solvers, according to transcripts. . . . . Minutes after posting a solicitation for the conference event online, Daniels contacted Jahn, a friend with whom she had done business, to let him know, according to the transcript. . . . .
—————————–
Two more Secret Service agents resign over Colombia scandal
(CNN) Two more Secret Service members have resigned over a Colombia prostitution scandal, congressional sources familiar with the investigation said Tuesday, while another member is being forced out and two more were cleared of serious misconduct.
The latest steps by the Secret Service brought to nine the total number of members who have resigned or are being forced out because of the controversy, with three others cleared of the most serious allegations but still facing possible administrative discipline.
A total of 24 people — 12 Secret Service members and 12 U.S. military members — were under investigation in the alleged prostitution scandal. Military officials are carrying out a separate investigation of their personnel.
The Secret Service Prostitute Scandal: Why Colombia Makes It Such a Security Risk
(TIME/former CIA officer Robert Baer) In the matter of the Secret Service and the Cartagena, Colombia, prostitutes, everything that needs to be said about character and judgment has already been said. So, I'll stick with the nuts and bolts.
Colombia has come a long way in cleaning up its narcotics trade, but it remains a major source of cocaine entering the U.S., as well as a major producer of illicit cocoa, and narcotics traffickers still have a strong grip on the country. Like everywhere else in the world, Colombia's narcotics traffickers launder their drug money through brothels. I know nothing about the club where the Secret Service agents collected the girls they took to their hotel rooms — and it may be completely untainted by organized crime — but common sense ought to have suggested to the Secret Service agents and military personnel involved that it wasn't the best place to go in search of companionship.
For one thing, they ought to have been aware that there's plenty of bad blood between the U.S. and Colombian traffickers. In 1993, the U.S. helped hunt down and kill Pablo Escobar, then the largest cocaine distributor in the world. The man has a large family with a long memory, as well as a lot of connections in Colombia's underworld. I'm not suggesting the Secret Service agents were set up or that Escobar's family had an eye on them, but you see where I'm going.
I know "honey traps" sound like paranoid and antiquated Cold War spy stuff, but the truth is it still goes on. More times than I care to remember, I was obligated to sit down with a friendly intelligence service and watch one of their stings. The way it usually worked was that a camera had been concealed in an air-conditioning vent to record the event, along with sound. The prostitute hired by the foreign agency enters frame and gets down to business with the mark. After a couple of minutes the spy agency has what it needs, and its thugs burst through the door, guns in hand. Confronted with exposure, the mark quickly agreed to whatever it is the security service wanted from him. It's crude, but it's still cheerfully employed in Russia, China and a lot of other countries that maintain apparently good relations with the U.S. . . . . [read more]
————————————
North Korea's nuclear test ready "soon"
(Reuters) North Korea has almost completed preparations for a third nuclear test, a senior source with close ties to Pyongyang and Beijing said, an act that would draw further international condemnation following a failed rocket launch.
The isolated and impoverished state sacrificed the chance of closer ties with the United States when it launched the long-range rocket on April 13 and was censured by the U.N. Security Council, which includes the North's sole major ally, China.
Critics say the rocket launch was aimed at honing the North's ability to develop an intercontinental ballistic missile capable of hitting the United States, a move that would dramatically increase its military and diplomatic heft. . . . .
N. Korea Rhetoric vs. South Escalates
(AP) North Korea sharply escalated the rhetoric against its southern rival, claiming it will soon conduct "special actions" that would reduce South Korea's conservative government to ashes within minutes. . . .
. . . . On Monday, the military warned in a statement carried by the state-run Korean Central News Agency that it would launch "special actions" soon against the South Korean government and conservative media.
For days, North Korea has railed against South Korean President Lee Myung-bak and conservative South Korean media for criticizing its rocket launch and the celebrations of the centennial of Kim Il Sung's birth. But the military message, attributed to the "special operation action group" of the Korean People's Army's Supreme Command, was unusual in its specificity.
"Once the above-said special actions kick off, they will reduce all the rat-like groups and the bases for provocations to ashes in three or four minutes, in much shorter time, by unprecedented peculiar means and methods of our own style," it said.
The threat comes as North Korea's new commander in chief, Kim Jong Un, makes a show of support for the "military first" policy championed by his late father and predecessor, Kim Jong Il. North Korea marks the 80th anniversary of the founding of its army Wednesday. . . .
———————————-
Rita Crundwell, Dixon Ill. comptroller, stole $30M from city, authorities say
(CBS/AP) – Authorities say a finance officer for Dixon, Illinois, was able to steal a staggering $30 million from government coffers to run a nationally renowned horse breeding business. Dixon's mayor pledged new measures to protect the city's finances a day after FBI agents arrested longtime comptroller Rita Crundwell.
She is accused of using the money to fund one of the nation's leading horse breeding operations and support a lavish lifestyle that has kept her equipped with cars and hundreds of thousands of dollars worth of jewelry.
A criminal complaint says the siphoning of city funds went undetected for years until another staffer filling in as vacation relief became suspicious and discovered a secret bank account.
The fact that $30 million, much over the city's current annual budget of $20 million, could be stolen without notice left many puzzled. . . . .
Rita Crundwell charged with embezzling $30 million
(USA TODAY) Rita Crundwell is known in Dixon, Ill., as the town comptroller and a world-class horse breeder who dresses to impress. But FBI agents paint a different picture: They say she embezzled $30 million from her hometown.
Crundwell, 59, was charged this week with using a secret city bank account to fund a motor home, jewelry and a horse farm.
Dixon, the boyhood home of Ronald Reagan, is a town of 16,000 residents where city employees went without raises the past three years.
Crundwell earned $80,000 in a job she held since the 1980s. An FBI affidavit portrays her as living a lifestyle beyond what her public-sector job would buy, including a $2 million motor home and showing prize-winning quarter horses across the country. . . . .
. . . . . The accusations drew shock and anger from residents of Dixon. "When you hear $30 million — oh my gosh!" said Margaret Tyne, past president of the Dixon Kiwanis Club, who volunteers to give books to first-graders around town. "A lot of streets and sidewalks are in bad shape. … She stole potential."
Tyne said she used to wonder why Crundwell, whose business appeared so lucrative, continued to "waste her time" in a city job for moderate pay.
Dixon Mayor Jim Burke said he had no grounds for suspicion until City Clerk Kathe Swanson, sitting in for Crundwell during one of Crundwell's four months of vacation, discovered a bank account that Burke did not know existed. . . . .
Small town rocked by $30 million theft case
(Chicago Tribune) . . . .The size of the losses represents a staggering hit for the small northwest Illinois town with a budget of only about $8 million to $9 million a year, leaving residents bewildered.
"Nobody was watching the store," said Ron Pritchard, who attended high school with one of Crundwell's brothers. "We don't have the checks and balances."
Despite a city salary of just $80,000 a year, Crundwell lived extravagantly, spending huge sums on her horse farms in Dixon and Beloit, Wis., that raised champion quarter horses, as well as $340,000 on jewelry since mid-2006 and $2.1 million to buy a luxury motor home fit for a rock star, authorities said. . . . .
(Chicago Tribune) Just another routine Tuesday on the Illinois corruption beat. In Springfield, a state representative accused of accepting a $7,000 bribe returns to the Illinois House, sitting quietly among his fellow Democrats and shaking hands. In Chicago, a former head of the police sergeants union pleads guilty to stealing more than $1 million in union dues to fund steakhouse dinners, gambling jaunts to Las Vegas and a second home.
But the real shocker of the day came from lovely Dixon, Ill., pop. 15,733. Yes, Dixon, boyhood home of Ronald Reagan, host to the annual Petunia Festival, and fabled among Lincoln buffs as the place where young Abe joined the Illinois militia to fight in the Black Hawk War of 1832. Tuesday's news was startling: A federal criminal complaint alleges that, since 2006, Dixon's chief financial officer "deposited $30,236,503.51 in funds belonging to the City of Dixon" into a secret bank account. . . . You might think the possibility that $30 million in city funds had gone missing would attract attention in the "Petunia City," where the median household income in 2010 was $35,720. . . . .
• How Comptroller of Small Illinois City Stole $30 Million Over 6 Years
• Alleged $30M Theft By Comptroller Stuns Ill. City
• Alleged $30 million theft 'awakened a sleepy little town'
US v Rita Crundwell  (DOJ Criminal Complaint)
DIXON COMPTROLLER ARRESTED ON FEDERAL CHARGE FOR ALLEGEDLY  MISAPPROPRIATING MILLIONS OF DOLLARS IN CITY FUNDS FOR OWN USE  (DOJ Press Release)
————————————-
William 'Cold Cash' Jefferson (D-Frigidaire) must report to the cooler soon
(Doug Powers) I'd honestly forgotten that William Jefferson, Democrat, Louisiana, wasn't already in jail. It's been about two and a half years since former Louisiana Rep. was sentenced to 13 years in prison for soliciting bribes, money laundering and other assorted crimes, which culminated in the authorities discovering $90,000 in cash in Jefferson's freezer hidden in boxes of pie crusts and Boca burgers. Jefferson is just now about to begin serving the time. . . .
Former Rep. Jefferson to serve sentence in 2 weeks
(Washington Times) A former Louisiana congressman who infamously  was caught with $90,000 in cash hidden in his freezer will have to begin  serving a 13-year bribery sentence within the next two weeks, a judge  ruled Friday. Democrat William Jefferson, who represented parts of New Orleans for  nearly 20 years, was convicted and sentenced back in 2009 for taking  roughly $500,000 in bribes and seeking millions more in exchange for  using his influence to broker business deals in Africa. . . .